Impacts on human and eco-system
Global Climate Change
Climate change affects human as well as the delicate balances in ecosystems. Many terrestrial, freshwater, and marine species have shifted their geographic ranges, seasonal activities, migration patterns, abundances, and species interactions in response to ongoing climate change. Those species that cannot adapt sufficiently fast to the changing climate will decrease in abundance or go extinct in part or all of their ranges. Within this century, magnitudes and rates of climate change associated with medium-low to high greenhouse gas concentration scenarios pose high risk of abrupt and irreversible regional-scale change in the composition, structure, and function of terrestrial and freshwater ecosystems, including wetlands.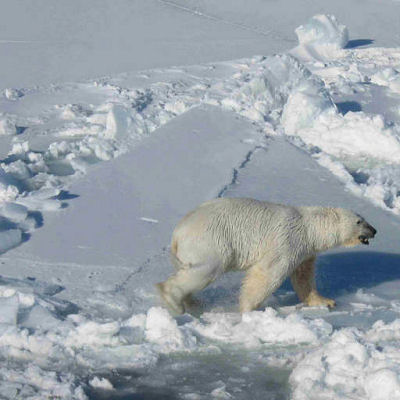 The primary concern for polar bears over the foreseeable future is the recent and projected loss of annual sea ice cover, decreased ice duration, and decreased ice thickness.
(Source: US Fish and Wildlife Service)
For medium-low to high greenhouse gas concentration scenarios, ocean acidification poses substantial risks to marine ecosystems, especially polar ecosystems and coral reefs.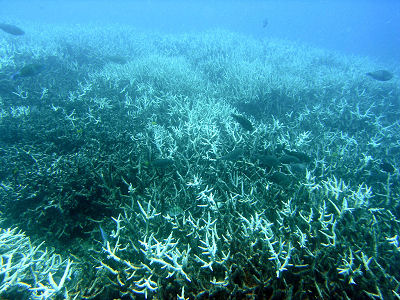 Ocean warming and acidification will lead to coral bleaching. (Source: J. Roff)
Water resources
In many regions, changing precipitation or melting snow and ice are altering hydrological systems, affecting water resources. Freshwater-related risks of climate change will increase significantly with increasing greenhouse gas concentrations. Renewable surface water and ground water resources are projected to reduce significantly in most dry subtropical regions in the 21st century. In addition, climate change is projected to reduce raw water quality due to increased temperature; increased sediment, nutrient, and pollutant loadings from heavy rainfall; increased concentration of pollutants during droughts; and disruption of treatment facilities during floods.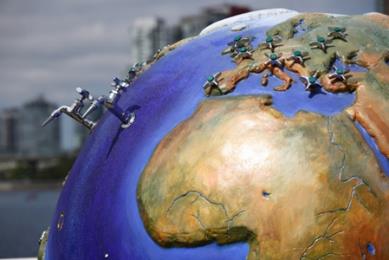 Freshwater-related risks of climate change will increase
with increasing greenhouse gas concentrations.
Food security and food production
Studies suggested that the negative impacts of climate change on crop yields outweighed the positive impacts. For the major crops (wheat, rice, and maize) in tropical and temperate regions, climate change without adaptation is projected to negatively impact production for local temperature increases of 2°C or more above late-20th-century levels, although individual locations may benefit. Global temperature increases of 4°C or more above late-20th-century levels, combined with increasing food demand, would pose large risks to food security globally and regionally.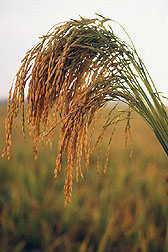 Climate change will negatively impact production of rice.
(Source: US Department of Agriculture)
Human health
There has been increased heat-related mortality and decreased cold-related mortality in some regions as a result of warming. Throughout the 21st century, climate change is expected to lead to increases in ill-health in many regions, especially in developing countries with low income. Examples include death due to more intense heat waves and fires, increased likelihood of under-nutrition resulting from diminished food production in poor regions, increased risks from food-, water- and vector-borne diseases.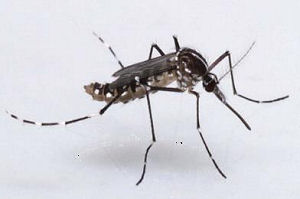 Climate change will impact on human health. (Source: Pixabay)