Global Climate Change - Extreme weather events
Global Climate Change
A changing climate leads to changes in the frequency, intensity, spatial extent, duration, and timing of extreme weather events. According to IPCC AR5, it is very likely that the numbers of cold days and nights have decreased and the numbers of warm days and nights have increased globally since about 1950. Most global land areas have experienced more heat waves since the middle of the 20th century.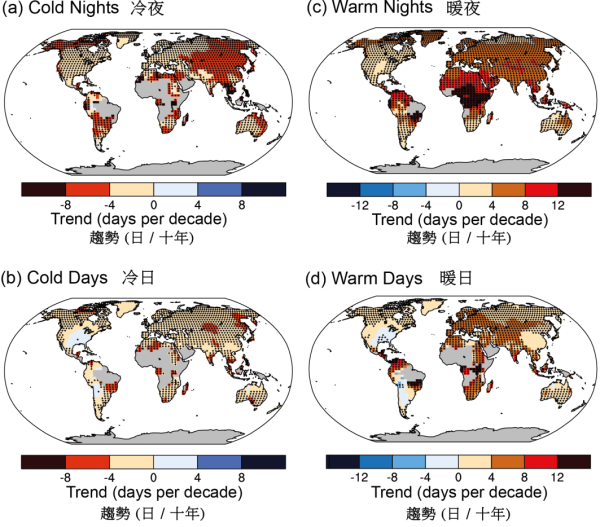 Long-term trend of annual numbers of a) cold nights, b) cold days, c) warm nights and d) warm days over 1951-2010 (source: IPCC AR5)
In 2010, the Russian heat wave caused more than 10,000 deaths in Moscow. The July mean temperature of Moscow was 7.6°C above normal, making it the city's hottest July on record. Studies have shown that human influence on climate has increased the chances for heat waves.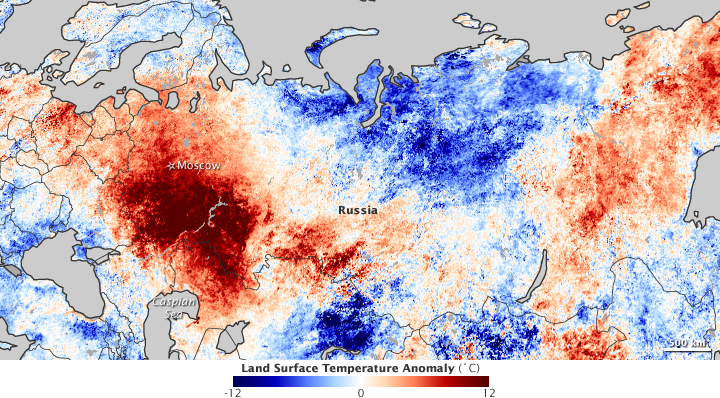 Land surface temperature anomaly of 20-27 July 2010 with reference to the average for the same period from 2000 to 2008 (Source: US NASA)
More land regions experience increase in heavy precipitation events.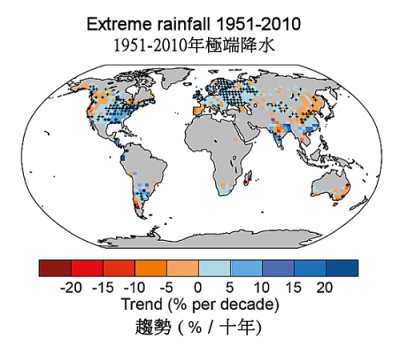 Long-term trend of the percentage of annual precipitation due to extreme precipitation events over 1951-2010. (Source: IPCC AR5)