"CLIMATE IS CHANGING, ACT NOW !" Exhibition
"CLIMATE IS CHANGING, ACT NOW !" Exhibition
The first joint exhibition by weather services in the Pearl River Delta
The warming of the climate system is unequivocal and climate change has become a real and imminent challenge to the world.

To enhance the public's understanding of the causes of climate change, its impacts and what we can do to mitigate its effects, the Hong Kong Observatory joins force for the first time with the Guangdong Meteorological Bureau, the Macao Meteorological and Geophysical Bureau, and the Hongkong and Shanghai Banking Corporation Limited (HSBC) to stage the exhibition "CLIMATE IS CHANGING, ACT NOW!". The exhibition will be open to the public from 16 to 28 December 2008 at the HSBC Main Building.

The public is invited to visit the exhibition and to help combat climate change. Admission is free.
Exhibition Details
Venue:

G/F, HSBC Main Building,
1 Queen's Road Central,
Hong Kong

(see map below)

Opening date & hours:

16 Dec 2008 (Tue)
2:00 pm to 3:00 pm: Opening ceremony
3:00 pm to 8:00 pm: Open to public

17 to 28 Dec 2008
Saturday, Sunday & Public holidays: 10 am to 6 pm
Weekdays: 11 am to 8 pm
Leaflet
Map of Exhibition Venue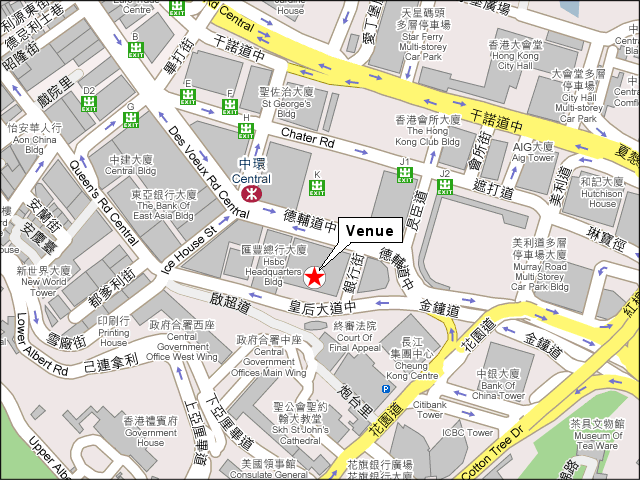 (Source: Google Maps)
Links