HKO News Bulletin for the Aviation Community
HKO News Bulletin
for the Aviation Community
-- aims at providing the latest information and development in aviation weather
English only
29th Issue
Pilot's Corner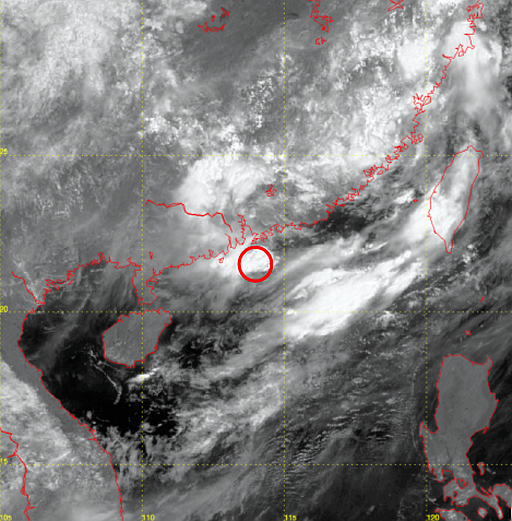 Two Aircrafts Encountered Severe Turbulence on 30 August 2013
Turbulence is caused by irregular motion of air. It brings about rapid bumps or jolts to aircrafts, and in serious cases momentary loss of control. On 30 August 2013, the coastal area of Guaugdong was under the influence of a broad trough of low pressure. The atmosphere was rather unstable...
Latest Development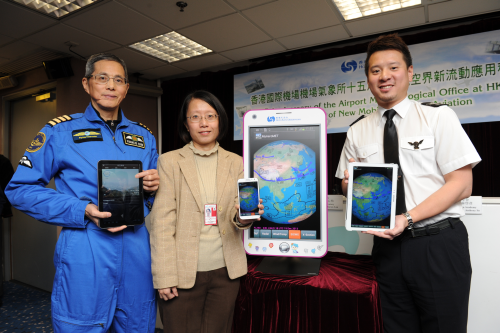 Launching New Mobile Weather Applications Serving Aviation
Assistant Director of the Hong Kong Observatory (HKO), Ms Sharon S.Y. Lau, launched a new mobile application "MyAeroMET" and a new version of "MyObservatory" enhanced with aviation weather information on 19 December 2013...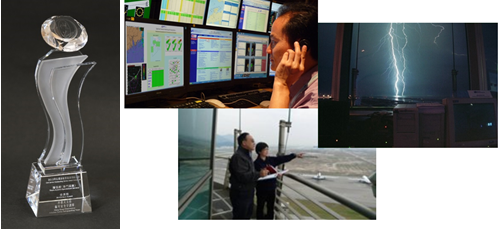 Outstanding Service Award to the Hong Kong Airport Meteorological Office
HKO's Airport Meteorological Office (AMO) participated in the Civil Service Outstanding Service Award Scheme 2013 by submitting an entry entitled Aviation Safety Safeguarding Team which won the Meritorious Award under the Specialised Service Award of Team Award...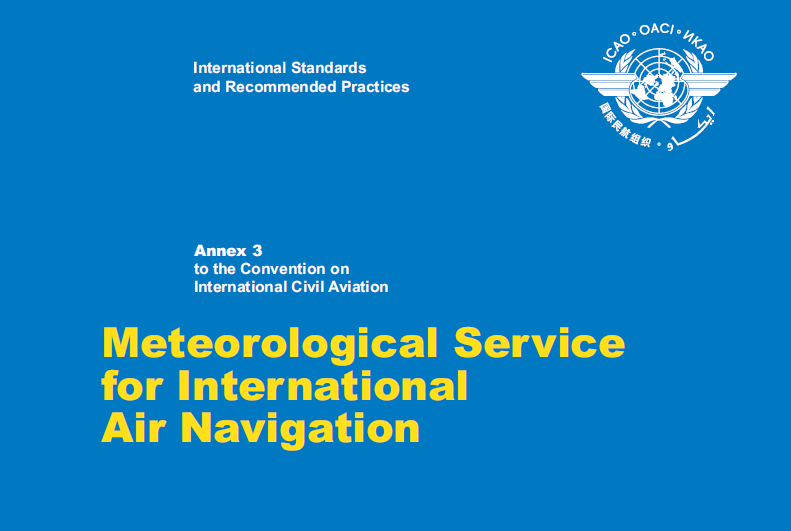 New ICAO Requirements of Aviation Meteorological Services
The International Civil Aviation Organization (ICAO) regularly reviews the standard and recommended practices of aviation meteorological services (Annex 3) and makes regular amendments...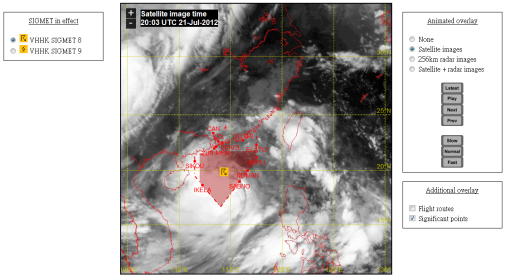 Graphical SIGMET for Hong Kong FIR
The Hong Kong TC SIGMET (Graphical) has been enhanced with: 1. GIS-enabled zoom in/out feature; 2. overlay of animated satellite/radar images; and 3. overlay of major flight routes and significant way points...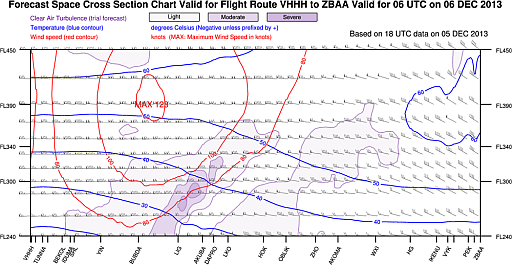 Forecast Space Cross Section Chart
A new set of forecast space cross section charts for routes to and from Beijing, Shanghai and Fukuoka is now available on AMIDS. The forecast charts are prepared based on Hong Kong Observatory mesoscale numerical weather prediction model data...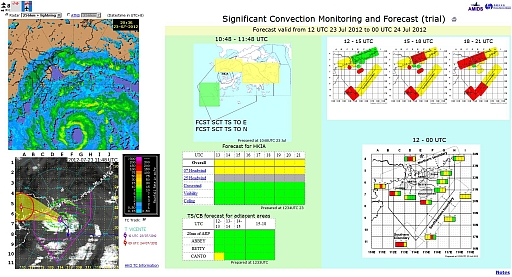 Tailor-made Meteorological Products and Services for CAD Well-received in ICAO Meetings
Significant weather at aerodrome, terminal area, air routes, etc., can have great impact on aviation operation. The Observatory has developed a number of tailor made meteorological products and services...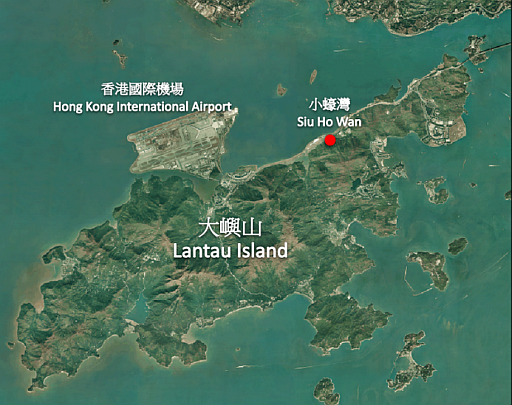 Detection of Thunderstorm-induced Microbursts and Windshear by Dual-polarization X-band Doppler Weather Radar
An experimental X-band dual-polarization Doppler weather radar installed at Siu Ho Wan in northern Lantau will provide supplementary microbursts and windshear information when the existing Terminal Doppler Weather Radar (TDWR) is off for testing a new TDWR...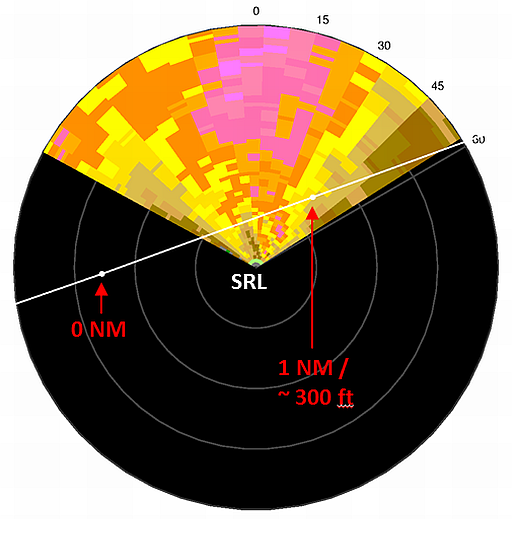 Field Study of Short-range LIDAR in 2013
The Observatory has always taken a pro-active approach in exploring the application of latest technologies in improving the windshear and turbulence alerting services at the Hong Kong International Airport...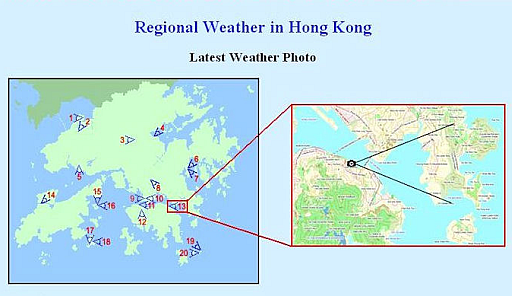 HKO launches real-time weather photos at Sai Wan Ho
The Hong Kong Observatory has enhanced its regional weather information service by adding real-time weather photos at Sai Wan Ho to its website starting from 20 December...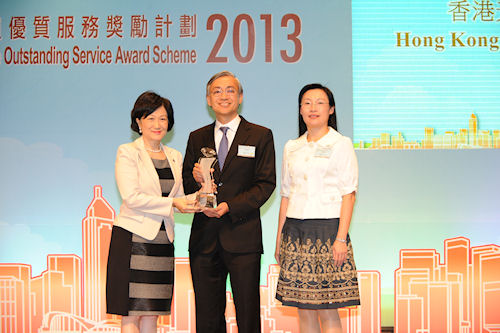 The Observatory winning the Civil Service Enhancement Award Gold Prize for the fourth time
The Hong Kong Observatory won four prizes under the Civil Service Outstanding Service Award Scheme 2013, including the Gold Prize of the Departmental Service Enhancement Award (Small Department Category)...
Collaboration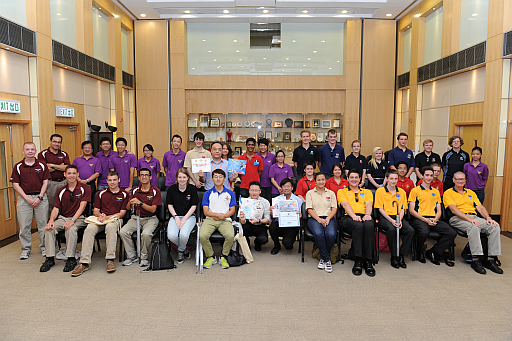 2013 IACE Visiting the Observatory
On the afternoon of 1 August, around 40 members of International Air Cadet Exchange Association (IACE) coming from nine countries accompanied by members of the Hong Kong Air Cadet Corps (HKACC) visited the Hong Kong Observatory...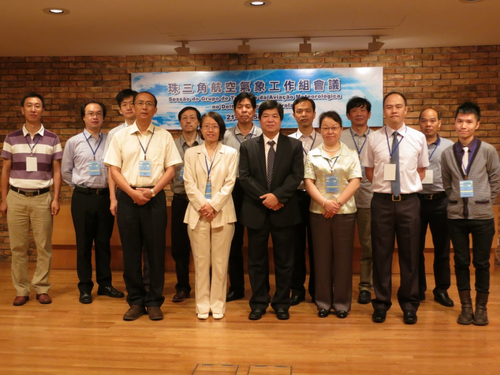 Experts met to collaborate on advancing aviation meteorological services in Pearl River Delta
Experts from the Civil Aviation Administration of China (CAAC), Macao Meteorological and Geophysical Bureau (SMG) and Hong Kong Observatory (HKO) attended the 5th meeting of the Pearl River Delta Aviation Weather Working Group in Macau on 21 May 2013...
Education and Training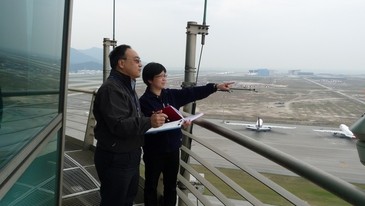 The Second Round of Competency Assessment Goes to Completion
The second round of competency assessment for Aeronautical Meteorological Personnel was completed by the Hong Kong Observatory (HKO) in September 2013. In this round of competency assessment...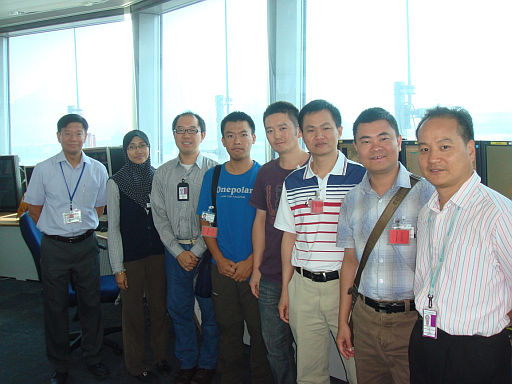 Guangdong Meteorological Bureau and Malaysia Meteorological Department attended a training on aviation forecast at Hong Kong Observatory
Four delegates from the Guangdong Meteorological Bureau led by Senior Engineer Mr Tan Jianrong and an aviation forecaster Ms Norain Farah Aida Binti Ismail from the Malaysia Meteorological Department attended an aviation forecast training attachment...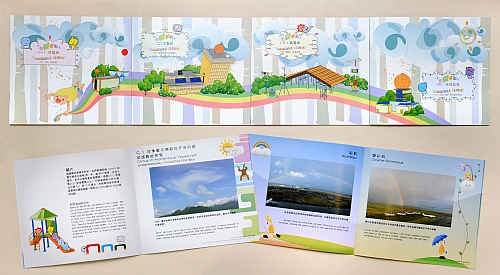 "Changeable Clouds" Educational Booklets On Sale
The Hong Kong Observatory (HKO) newly published educational booklets, "Changeable Clouds", are officially on sale. "Changeable Clouds" is a set of four booklets, ...
Click here for previous Issues