Gamma-Go award presentation ceremony
5 December 2022
The award presentation ceremony of the Gamma-Go Award Scheme was held at the Hong Kong Observatory Headquarters on 3 December. The Award Scheme was organised by the Observatory with the support of the Education Bureau. Students participating in the scheme designed the implementation plans by themselves and conducted field surveys and radiation measurements over different regions of Hong Kong. They analysed the variations in radiation levels under different environmental and weather conditions and prepared the research reports.
Both teams from Cheng Chek Chee Secondary School and Lok Sin Tong Leung Kau Kui College won the Distinction Awards. Besides receiving the certificates and souvenirs, the teams will have the opportunity to experience the work of the Observatory through the 3-day job shadowing. The teams from Hong Kong Baptist University Affiliated School Wong Kam Fai Secondary and Primary School, Hong Kong Chinese Women's Club College and Yuen Long Catholic Secondary School won the Merit Awards.
Up to now, more than 50 secondary schools have participated in the Observatory's
Gamma-Go workshop
to learn basic radiation knowledge, assemble detection instruments and conduct field measurements. The workshop is a STEM education activity which enhances students' scientific knowledge and analytical skills. Any school interested can apply via this
application form
.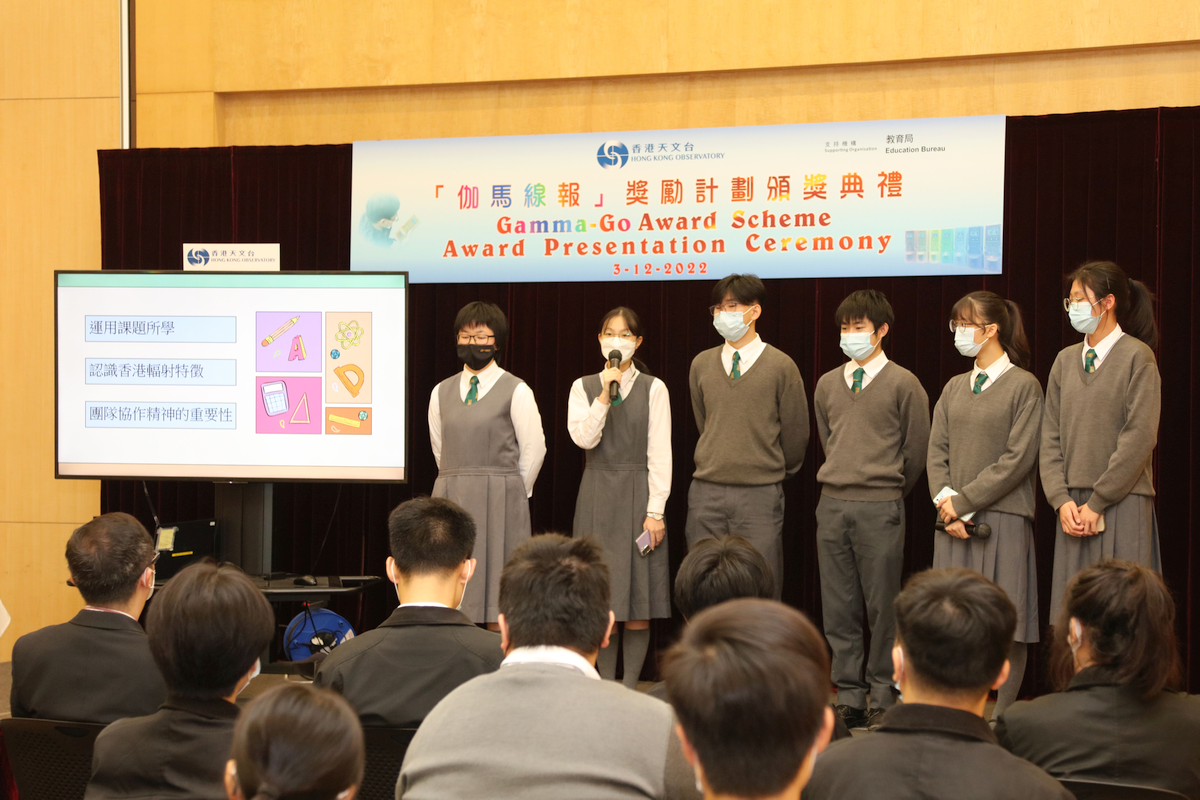 Sharing by the team of Cheng Chek Chee Secondary School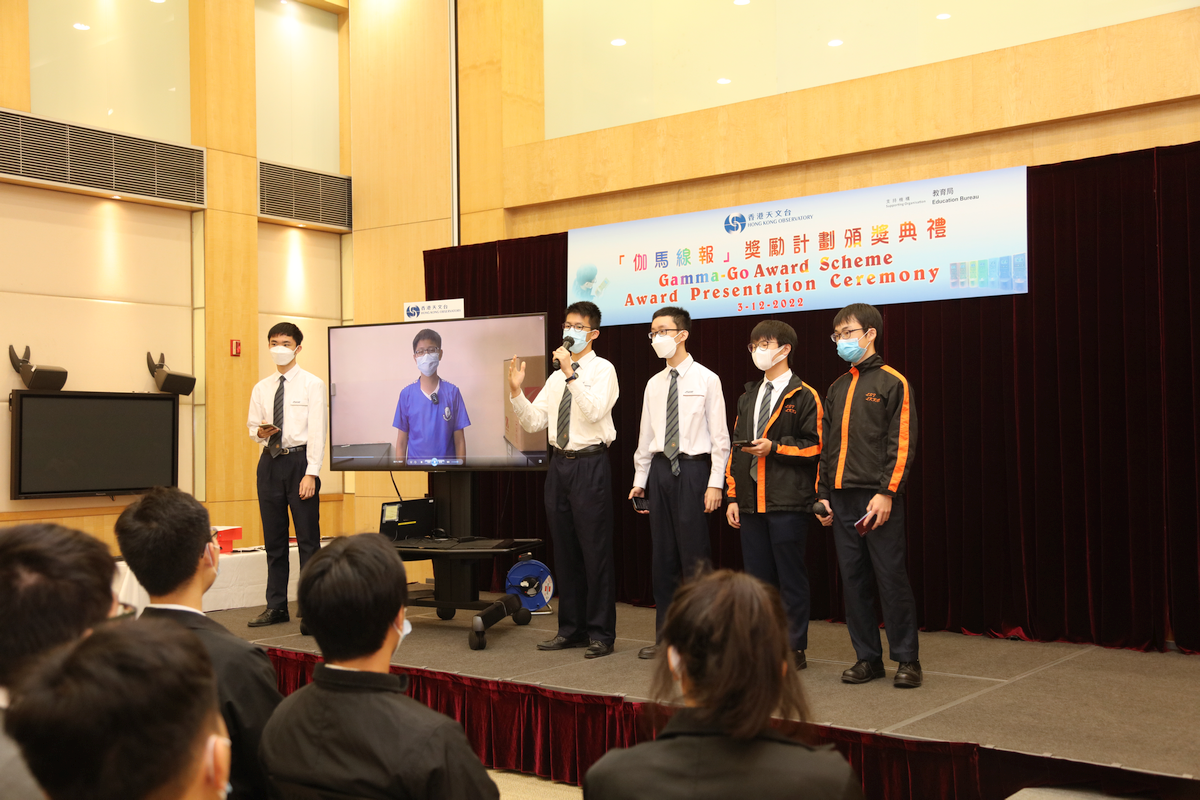 Sharing by the team of Lok Sin Tong Leung Kau Kui College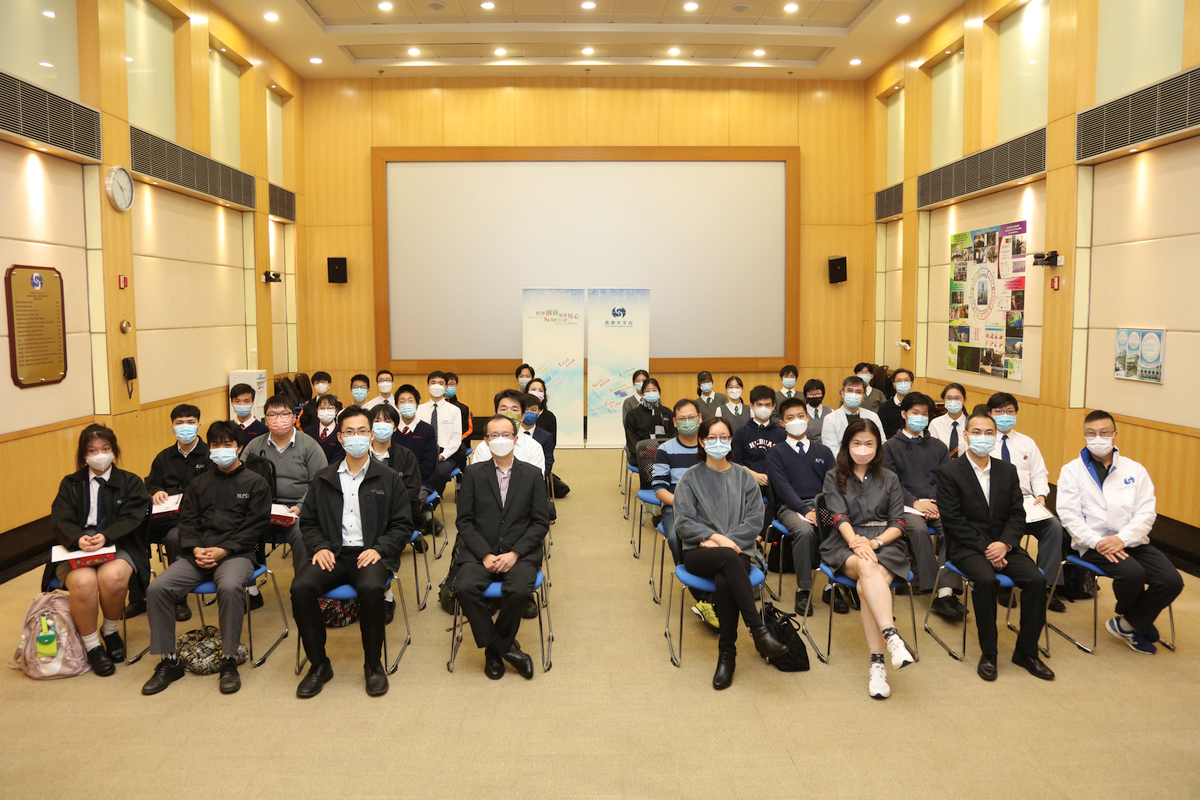 Group photo of the judging panel and the participating school teams