The Observatory launched Gamma-Go Workshop for the first time
31 March 2021
The Observatory organised the first Gamma-Go Workshop at Hoi Ping Chamber of Commerce Secondary School on 27 March 2021, aiming at enhancing the students' understanding of radiation and collecting gamma radiation and meteorological data at the community level. Around 20 students from secondary 3 to 5 participated in this event.
The Workshop is one of the STEM activities of the Observatory's Pilot School Community Ambient Radiation Measurement Programme. It consists of lectures and practical sessions, teaching students the radiation basics and how to install radiation detector and meteorological microsensors on the breadboard, as well as to assemble the kit to make real-time on-site measurements of gamma radiation, air temperature, humidity and atmospheric pressure. The data are then uploaded to the dedicated web-based Gamma-Go platform for further analysis. After the workshop, the school was given a 3D printed portable Gamma-Go device designed by the Observatory. Its measurement principle is same as that of the assembly kit made at the workshop. This device enables the students to continue with the experiential learning by collecting gamma radiation and meteorological data at different places.
In preparation for the Gamma-Go Workshops, the Observatory invited Cheng Chek Chee Secondary School of Sai Kung and Hang Hau District N.T., HKSKH Bishop Hall Secondary School and Po On Commercial Association Wong Siu Ching Secondary School to take part in a pilot activity in early November 2020. Valuable feedback from the participating students and teachers helped lay a good foundation for the Workshop. We have also invited the Hong Kong Observatory Intern Alumni and the students from the Department of Physics and the Earth System Science Programme of The Chinese University of Hong Kong to serve as volunteer tutors for this and future workshops.
The Observatory will organise Gamma-Go Workshops for more secondary schools in the coming months. Interested schools are welcome to join by submitting the
application form
.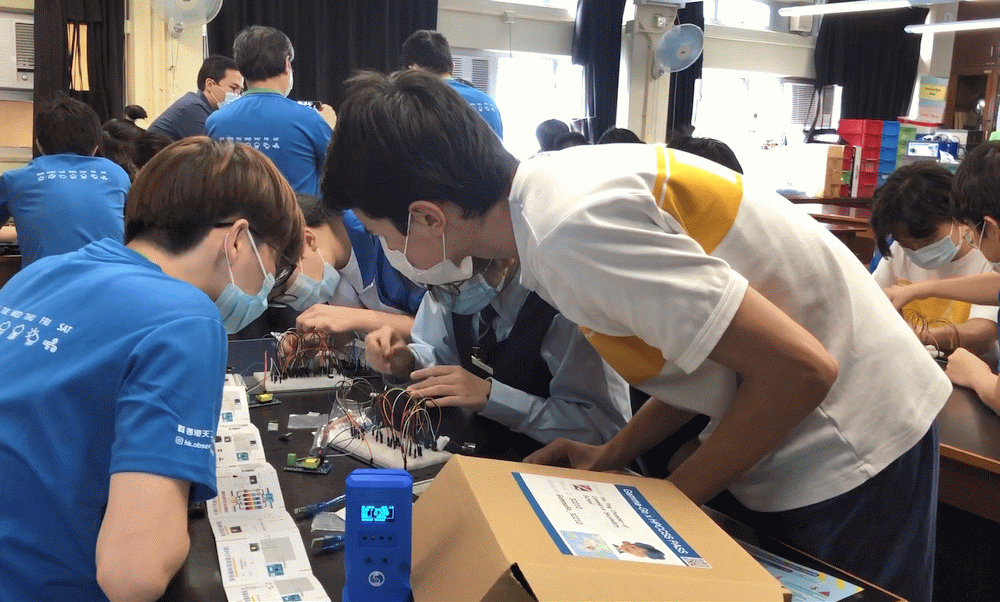 Students assembling the Gamma-Go kit on a breadboard by using Arduino open source technology under the guidance of tutors.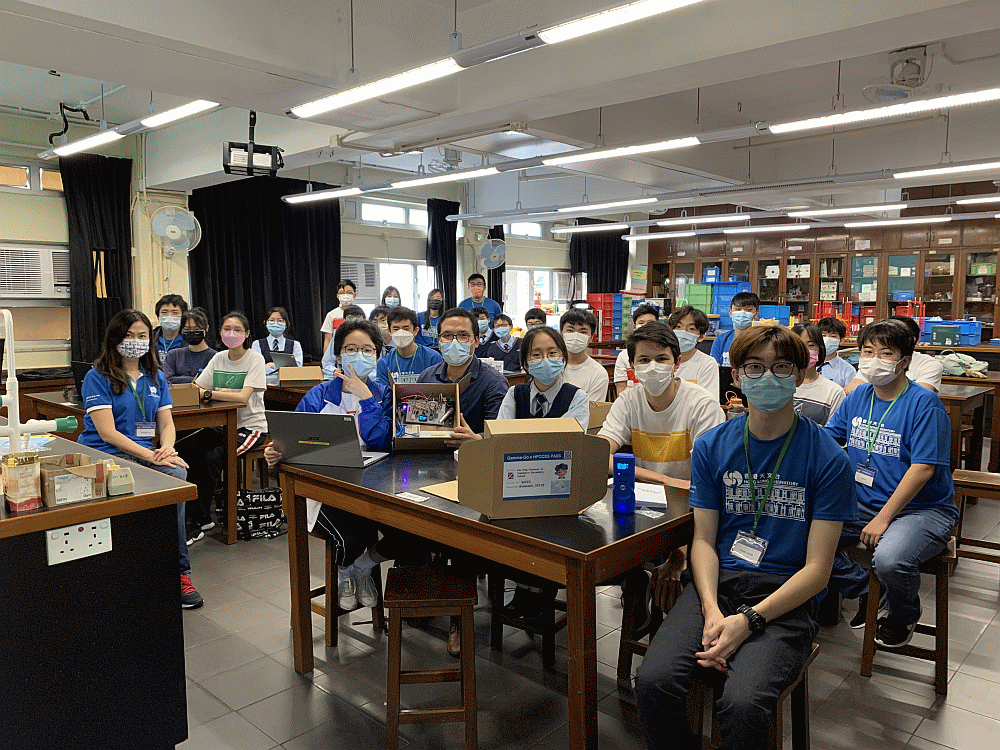 The Hong Kong Observatory personnel and volunteer tutors taking group photo with the participating students and teacher of Hoi Ping Chamber of Commerce Secondary School after the Gamma-Go Workshop.