More real-time weather photos from Hong Kong Observatory
More real-time weather photos from Hong Kong Observatory
(16 October 2008)
The Hong Kong Observatory has enhanced its regional weather information to the public by adding real-time weather photos at Lau Fau Shan to its website from today (October 16).
Lau Fau Shan, a popular tourist spot and a small village on the coast of Deep Bay in western New Territories, is famous for sea food. It is also close to the Hong Kong-Shenzhen Western Corridor, the vehicular boundary crossing between Hong Kong and Shenzhen. Real-time weather photos at Lau Fau Shan will enable the public and visitors to better plan their journey according to the latest weather conditions there.
Since its operation in 1985, the Lau Fau Shan automatic weather station has been a major outpost for the Observatory to monitor weather coming from the northwest. It generates conventional weather data such as wind and temperature. The added real-time weather photos provide rain, cloud and visibility information there. The thunderstorm on September 11 is a good example to demonstrate the weather photos' value.
High afternoon temperatures on September 11 brought about by subsiding air ahead of Typhoon Sinlaku led to the development of localised severe thunderstorms in Shenzhen. On the radar, rain had yet to be detected over Hong Kong (Figure 1). The severe thunderstorms gradually moved south to affect Lau Fau Shan around 5pm. The weather photos (Figure 2) captured the adverse weather at Lau Fau Shan during the thunderstorm's passage at a time when the weather was basically fine elsewhere in the territory. This additional information is helpful to the public and visitors.
The Observatory's Senior Scientific Officer, Mr Chan Chik-cheung, said real-time weather photos at Lau Fau Shan provided the public with more comprehensive and useful weather information in the Deep Bay area.
With the addition of Lau Fau Shan, real-time weather photos at 10 different places are now available on Observatory's website. Real-time photos of Lau Fau Shan are available at the "Regional Weather" webpage:
http://www.weather.gov.hk/wxinfo/ts/webcam/LFS_e_realtime.htm
or PDA webpage:
http://pda.hko.gov.hk/wxphotoe_lfs.htm
. Photos taken between 7am and 7pm are displayed and are updated every 15 minutes.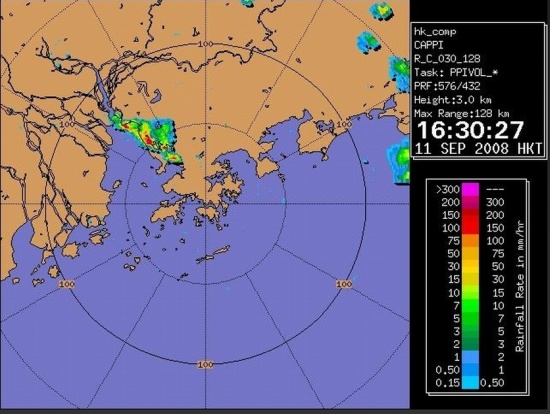 Figure 1: Radar imagery at 4.30pm, September 11, indicating localised intense thunderstorms over Shenzhen.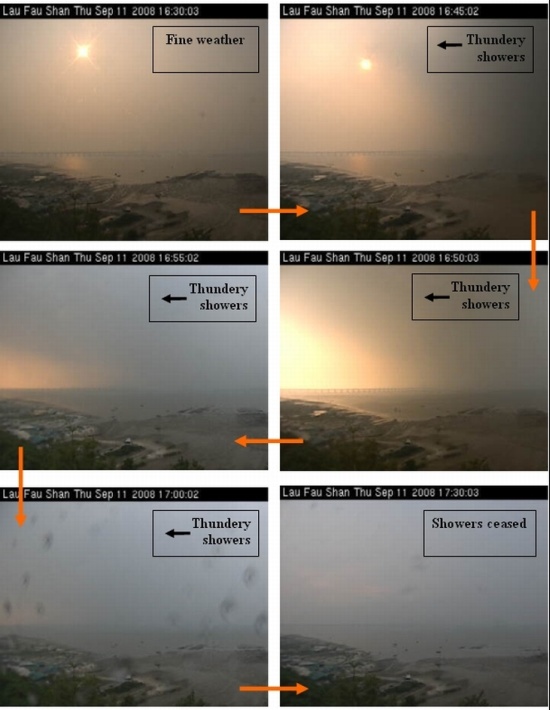 Figure 2: A series of photos showing heavy thundery showers swiftly crossing Lau Fau Shan around 5pm on September 11.