Hong Kong Observatory Open Day - A Quality Family Activity in the Weekend
Hong Kong Observatory Open Day - A Quality Family Activity in the Weekend
(25 March 2007)
The Observatory opened to the public last Saturday and Sunday (24 and 25 March 2007). Some 10,000 members of the public of all ages visited the Observatory. The Federation of Parent-Teacher Association took the opportunity to organize a group visit for the parents, teachers and school kids. Mr Yan Chi-hung, Chairman of Eastern District of the Association said, "The Open Day of the Hong Kong Observatory is an educational experience. Besides instilling an interest on the school children to various weather phenomena, it also promotes their understanding on climate change and encourages them to walk the talk in protecting nature."
Every year, the Observatory organizes an Open Day to celebrate the World Meteorological Day on 23 March. This year, the theme of World Meteorological Day is "Polar Meteorology-Understanding Global Impacts". Although the polar regions may seem remote from us, they play an important role in controlling and regulating the climate of the entire planet. In recent years, with the notable decrease in the sea ice and glaciers, melting of permafrost, and global warming gaining momentum, it is now more urgent than ever to understand more about the interplay between the polar regions and the rest of the world.
Special exhibits were set up to explain the major areas of work of the Observatory. The mock-up Forecasting Office was the centre of attraction. The visitors had a much better appreciation of the capricious weather in the weekend after the forecasters explained to them the weather systems coming into play. Another focus of the Open Day was an exhibit to explain the new measures to be introduced in the coming typhoon season. The exhibit encouraged the public to make good use of the comprehensive weather information provided by the Observatory during inclement weather for protection of life and property. At the other side of the Exhibition Hall, the Observatory's TV weather presenters found out that they also had a lot of fans, and happily obliged the visitors by taking photos with them.
The eco-tour in the Observatory also attracted a sizable crowd of visitors. The voluntary docents of the "Friends of the Observatory" were the unsung heroes of the tour. "I have been involved in the Observatory's outreach activities for many years. There is always new personal experience every time I interact with the public. This is why I enjoy very much being part of this Open Day", said Mr TAM Chun-wai, a devoted member of the "Friends of the Observatory".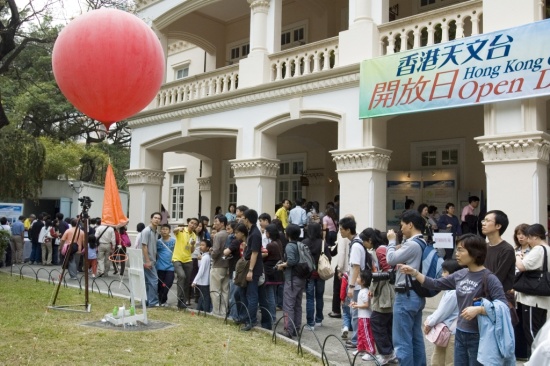 Fig 1: The Hong Kong Observatory's Open Day, an annual event, attracted some 10,000 visitors this year.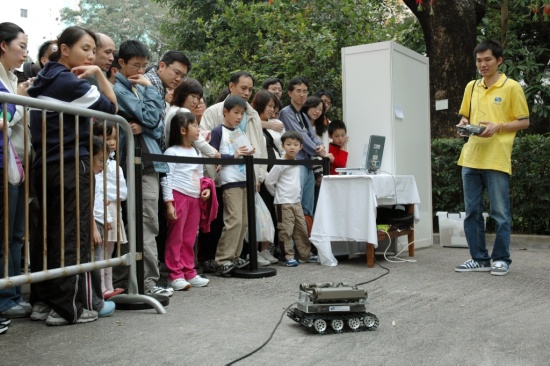 Fig 2: Small kids and adults alike are fascinated by a toy tank transformed into a radiation measurement robot.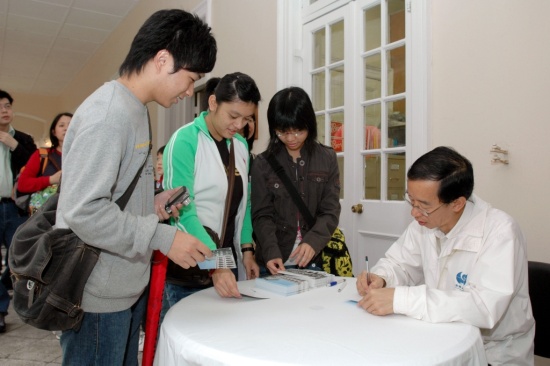 Fig 3: The Director, Mr C Y Lam, autographing for the enthusiastic visitors.
Fig 4: The Observatory's TV weather presenter (1st left) sharing her experience with "fans".