Rainfall station at Ngong Ping accomplished its task with flying colours
Rainfall station at Ngong Ping accomplished its task with flying colours
(22 January 2007)
Mr. C.Y. Lam, Director of the Hong Kong Observatory, presented a letter of appreciation to the Ngong Ping Tea Garden and to its manager, Mr. Woon-chi Chan, to express the Observatory's gratitude for the support given to the weather service in Hong Kong. For years, the Tea Garden had provided the ground and utilities to enable the automatic raingauge station there to operate for a total of 22 years.
To capture the real-time rainfall distribution in Hong Kong, the Observatory started building an automatic raingauge network in the early 1980s. The raingauges in the network are located in various parts of Hong Kong, with Ngong Ping at Lantau being one of the important locations. Twenty years back, public utilities at Ngong Ping were not that comprehensive. Also, it was not easy to find a suitable site that was safe, secure and not tampered with by animals and birds! After some co-ordination by Observatory staff, the owner of the Tea Garden, the late Mr. Brook Bernacchi, OBE, OC, JP, generously granted the use of the roof of a house there to accommodate the raingauge. Since then, the raingauge station had operated smoothly for many years.
The raingauge was relocated late last year to a more exposed location at the Ngong Ping Fresh Water Service Reservoir. With this, the station at Ngong Ping Tea Garden completed its historical role after 22 years of service.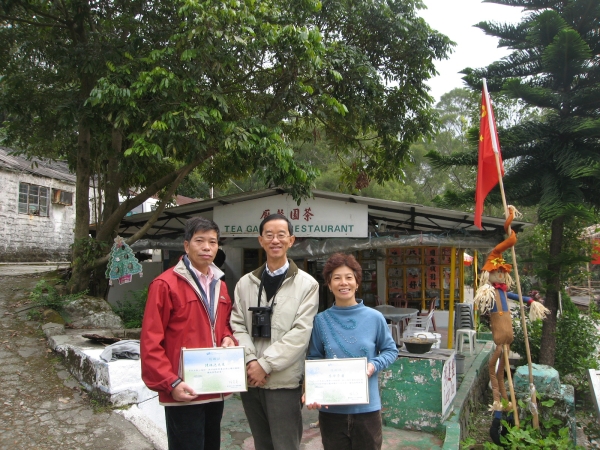 Mr. C.Y. Lam, Director of the Hong Kong Observatory, presenting the letters of appreciation to Mr. and Mrs. Woon-chi Chan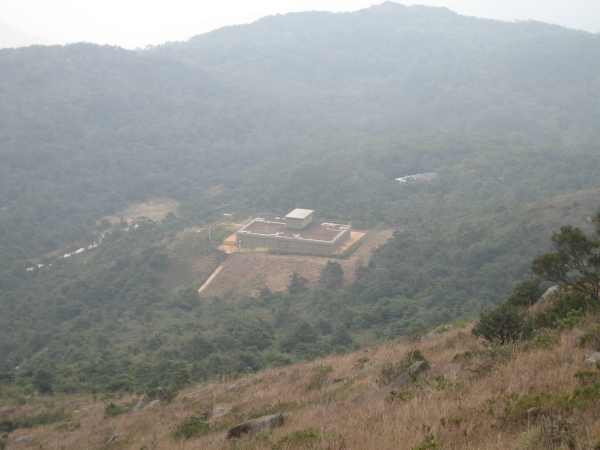 The new automatic raingauge station is located at the Ngong Ping Fresh Water Service Reservoir in the middle of the picture