Real time visibility information of urban areas
Real time visibility information of urban areas
(12 October 2006)
The Hong Kong Observatory has installed an automatic visibility meter at Central to monitor visibility of the Victoria Harbour round-the-clock. Starting from today (October 12), real time data is made available on the following webpage on a trial basis:
http://www.weather.gov.hk/wxinfo/ts/display_element_vis_e.htm
Visibility is affected by rain, fog and haze. It is of increasing concern to the public. Traditionally, visibility monitoring of Victoria Harbour has been carried out by trained observers at the Observatory Headquarters. With the increasing number of high rise buildings obscuring the visibility observations, there is a need to devise a new method to maintain the long-term visibility monitoring in Victoria Harbour. To this end, an automatic visibility meter has been installed at Central to provide visibility readings.
The Director of the Hong Kong Observatory, Mr C Y Lam, said the visibility meter at Central together with the network camera previously installed provide a more comprehensive visibility information service to the public, marine and aviation community.
Captain Kelvin Shum of the Government Flying Service said the Observatory's initiative in providing visibility data for the Victoria Harbour was welcomed. "The data is of vital importance to the emergency operations of helicopters," he said.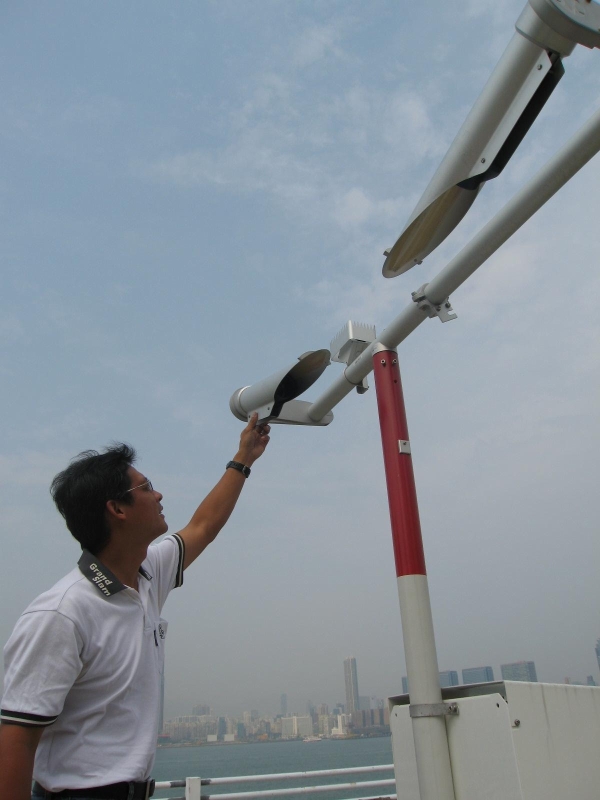 Figure 1 The Observatory's Radar Specialist Mechanic is inspecting the visibility meter installed at Central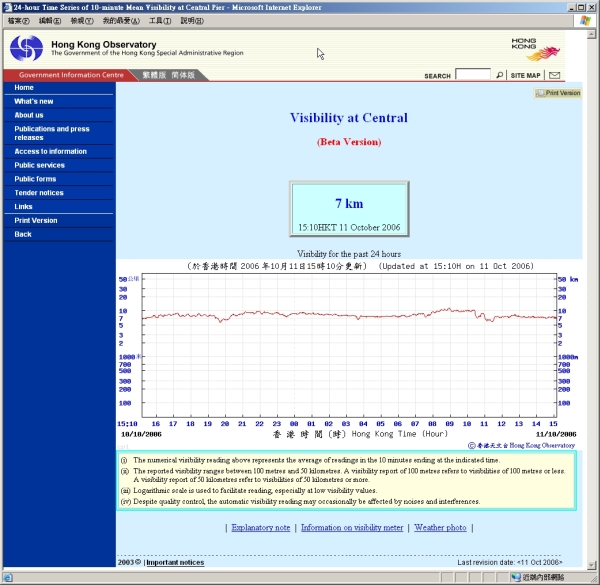 Figure 2 Real-time visibility information of the Victoria Harbour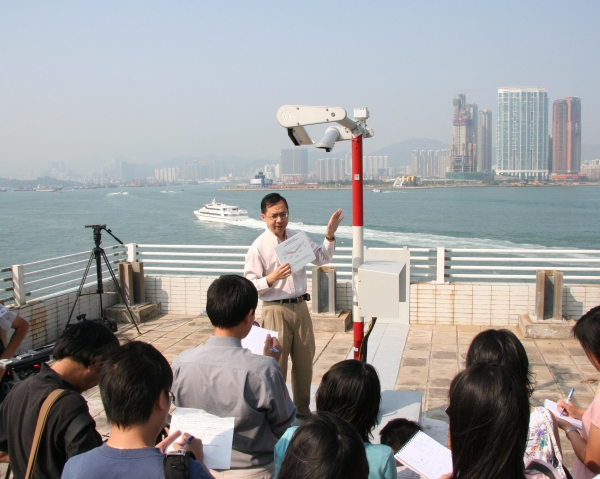 Figure 3 Dr. B.Y. Lee, Assistant Director of the Observatory, explaining the operational principle of the visibility meter to the media at Central Pier.