Observatory offers virtual tour of windshear-monitoring LIDAR
Virtual Tour to the Observatory LIDAR (22 September 2003)
As part of its continuous effort towards public education on meteorology, the Hong Kong Observatory (HKO) launches a Virtual Tour of the world's first windshear monitoring LIDAR system on the Internet today (22 September 2003).
LIDAR stands for LIght Detection And Ranging, a technique to detect and determine the distance of objects using laser. The LIDAR system installed at the Hong Kong International Airport in mid-2002 is the first of its kind in the world for windshear alerting at an airport. It uses infrared laser to measure the wind flow over the airport and has been found by the Observatory forecasters to be very effective in windshear detection in rain-free weather. It complements the microwave Terminal Doppler Weather Radar installed at Tai Lam Chung which monitors windshear under rainy conditions.
As it is located inside the airport restricted area, the LIDAR system is not readily accessible by the public. Dr. C.M. Cheng, Senior Scientific Officer, says "With the Virtual Tour, members of the public can see every aspect of the LIDAR system, from its appearance, the principle of operation, to its capabilities which are illustrated by actual weather events".
Dr. Cheng further adds that "Designed for layman, the Virtual Tour is suitable for anyone interested in aviation weather, as well as teachers and students in general."
Members of the public may access the Virtual Tour via the Observatory webpage at:
http://www.weather.gov.hk/aviat/lidar/index.htm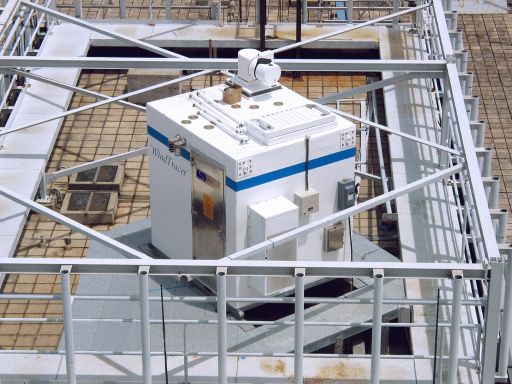 Picture of the Observatory LIDAR