Waterspout spotted in Hong Kong
Waterspout spotted in Hong Kong (31 July 2003)
The Weather Observer of the Hong Kong Observatory observed a waterspout to the southwest of the airport at around 8 a.m. this morning (31 July 2003, Thursday).
A photograph taken at the time (Figure 1) shows a waterspout behind the buildings on the airport. It lasted for several minutes. On the photograph, a funnel cloud is also visible to the left.

The same waterspout was observed by several members of the public. Figure 2 is a photograph contributed by one working at the airport.

A waterspout is a fast rotating column of air (made visible by water droplets in the cloud) extending from the base of a convective cloud to the water surface. It is equivalent to a tornado, which occurs
over land. A rotating column of air which does not touch the surface (water or land surface) is called a funnel cloud.

The above event marked the fourth time a waterspout was spotted in Hong Kong in a month (1, 6, 9 and 31 July), breaking previous records. Since 1959, a total of 31 cases of waterspout and 13 cases of funnel cloud were sighted within 460 kilometres (250 nautical miles) of Hong Kong.

For enquiry, please contact the Observatory duty forecaster at 2926 8477.

Hong Kong Observatory

31 July 2003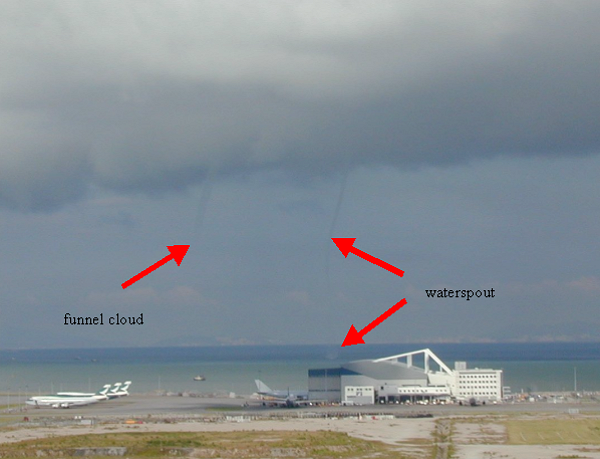 Figure 1 : Photograph taken by the Observatory Weather Observer at the airport at 8:02 a.m., 31 July 2003 (Thursday), looking towards the southwest.
Figure 2 : Photograph courtesy of Mr Javaid Iqbal of the Hong Kong Aircraft Engineering Company at the airport, taken at around the same time.
Video of a funnel cloud observed from the airport at Chek Lap Kok (recorded at 8:04 a.m., 31 July 2003)