Greater Pearl River Delta Weather Website Enhanced with Weather Observations Data
24 October 2012
To enhance the weather services on the web, the Greater Pearl River Delta (GPRD) Weather Website (http://www.prdweather.net/index.htm) is enhanced today (24 October) with webpage on weather observations. The new webpage provides hourly weather observations including temperature, relative humidity, wind speed and direction as well as rainfall data for 11 cities, viz. Hong Kong, Macao, Shenzhen, Guangzhou, Dongguan, Zhuhai, Zhongshan, Huizhou, Foshan, Jiangmen and Zhaoqing, in the GPRD region.

The GPRD Weather Website was jointly developed by the Guangdong Meteorological Bureau, the Hong Kong Observatory and the Macao Meteorological and Geophysical Bureau. Weather information including warnings, forecasts and observations of cities in the region is now integrated on the website as a one-stop portal with a view to providing quality and authoritative weather services for the community of the three places.

The usage of the GPRD website has been increasing steadily since its launch in August 2010. The number of page views in the first three quarters in 2012 reaches 2.5 million, and had exceeded the figures for the whole year of 2011 by about 50%.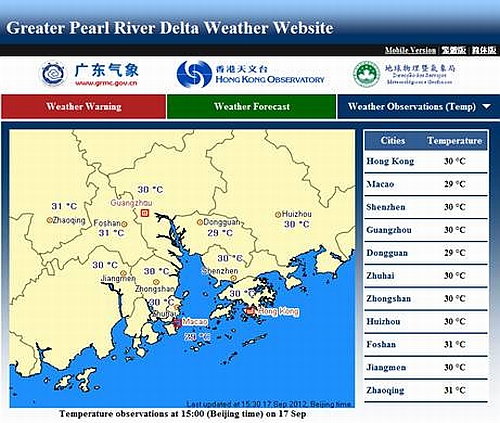 Figure 1. Sample Display of weather observations on the GPRD Weather Website