The Observatory Enhances the Service on Really Simple Syndication (RSS)
1 December 2011
Observatory today (5 December 2011) enhanced the service on Really Simple Syndication (RSS) with the following new channels:
Detailed Weather Warning Information
Quick Earthquake Messages
Locally Felt Earth Tremor Report
RSS is a XML-based format widely used for publishing frequently updated information. After subscribing to RSS channels, users will be informed of latest information regularly. Subscribe various channels on the Observatory's RSS website (
http://rss.weather.gov.hk/rsse.html
) now and receive the latest news about weather, earthquake, What's New, or HKO@YouTube.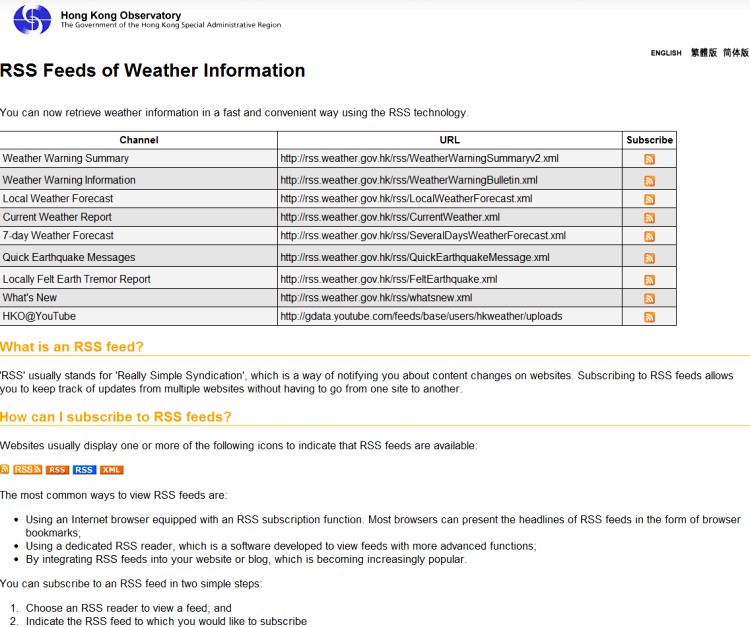 Observatory's RSS Website