The Observatory launches revamped "Weather Information for Hiking and Mountaineering" webpage
19 October 2011
The Hong Kong Observatory launched a revamped webpage on weather information for hiking and mountaineering today (19 October 2011):
http://www.weather.gov.hk/sports/hiking_e.html.

This new webpage integrates information on hiking routes of Hong Kong with real-time regional weather information and digital regional weather forecasts to help members of public to better plan their hiking activities. One new feature of the revamped webpage is to enable hikers to overlay selected hiking route or location on various weather maps (such as air temperatures, relative humidity, rainfall distribution, wind direction and speed, etc.) to better appreciate the prevailing weather situation. This webpage also provides useful hyperlinks to related Government Departments to ease navigation for hiking-related information.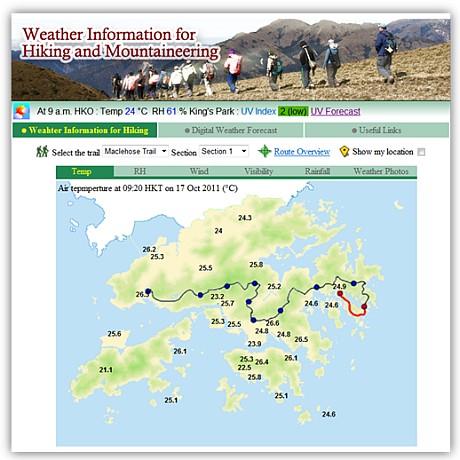 Revamped "Weather Information for Hiking and Mountaineering" Webpage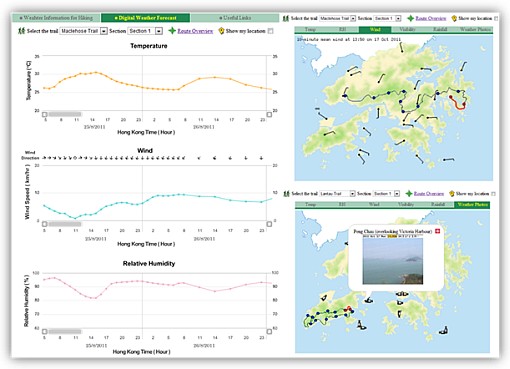 The new webpage integrates regional weather information with hiking routes