Launch of Online Reporting of Felt Earth Tremor
15 October 2012
To facilitate the public in reporting felt earth tremors to the Hong Kong Observatory in a faster and more convenient way, the Observatory launched in its website today (15 October 2012) an online tool for reporting felt earth tremor (Figure 1).

Felt earth tremors occur in Hong Kong occasionally. A total of 170 felt tremors were registered since records began in 1905. Most of the earthquake epicentres that caused felt tremors in Hong Kong were outside the territory in areas near Taiwan, the northern part of the South China Sea, Heyuan and Yangjiang of Guangdong, the boundary between Guangdong and Fujian, Beibu Wan and the Philippines etc. Since 1979, there were altogether six locally felt tremors with epicentres located in Hong Kong. All these tremors were of Intensity below V(5).

When a felt earth tremor occurs, apart from telephone or email, the public can now make use of the online platform in the Observatory's website http://www.weather.gov.hk/gts/s/q_e.htm to report to the Observatory information such as their physical locations, felt experiences and phenomena observed. The information collected is most useful in earthquake analysis, especially in determining the earthquake intensity.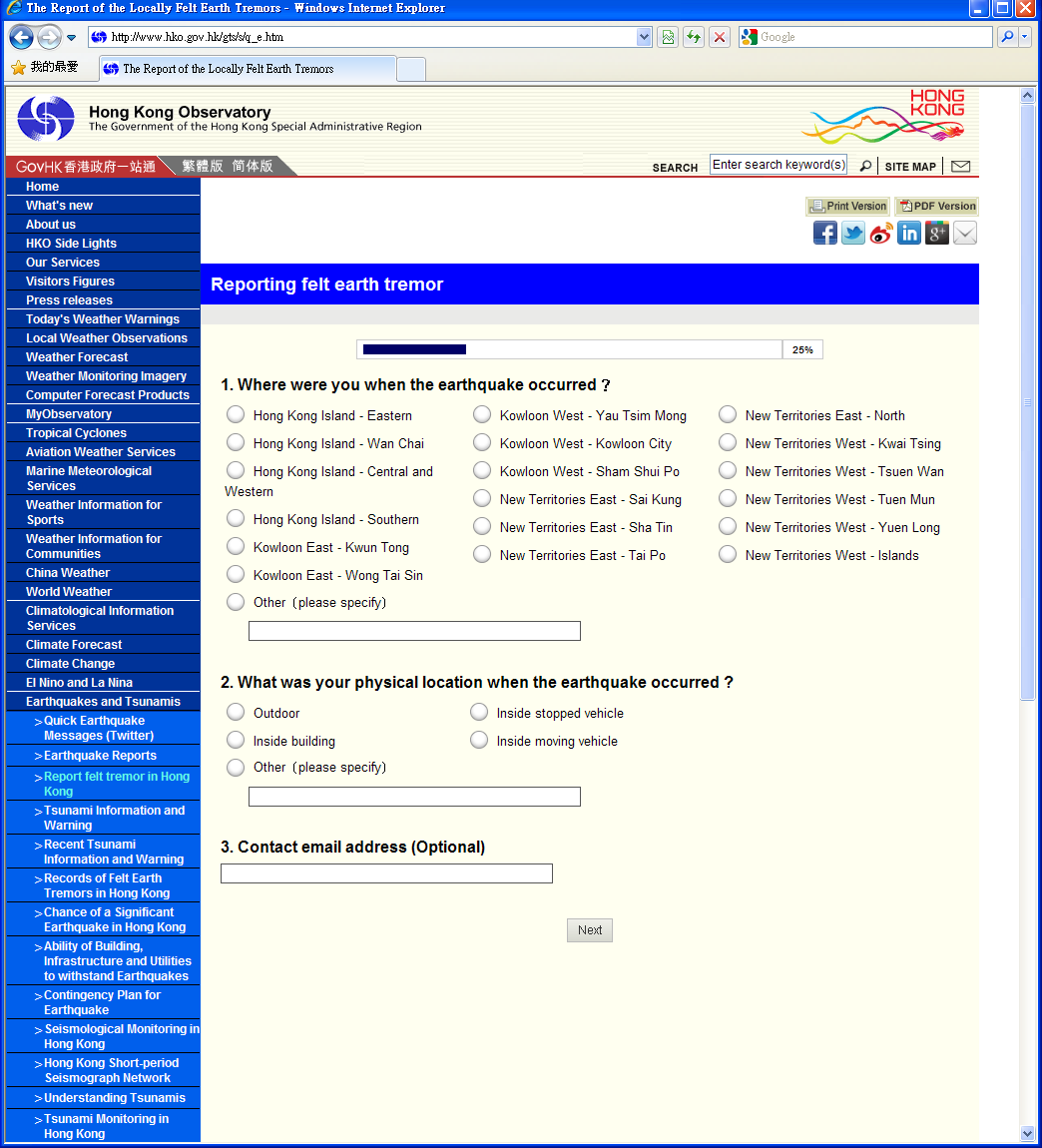 Figure 1: Online platform for reporting felt earth tremor