The Observatory increases real-time weather photos
27 September 2011
The Hong Kong Observatory boosted its regional weather coverage today (27 September) with the addition of real-time weather photos overlooking the western part of the New Territories to its website. These photos, captured by a camera installed at Kadoorie Farm and Botanic Garden in Tai Po, reveal the weather conditions at locations such as Kadoorie Gap, Shek Kong, Kam Tin, Yuen Long and Tin Shui Wai.

The chairman of the Hong Kong Hiking Association, China, Mr Chow Kwok-keung, said, "We welcome the Observatory's new initiative. Hikers can now conveniently access the latest weather conditions in the western part of the New Territories through these weather photos. More importantly, the photos enable them to assess the latest weather conditions to reduce the risks brought by inclement weather." The association's membership includes over 50 travelling and hiking teams.

Mr Francis Chin, a long-distance cross-country record flying aviator and experienced flying instructor, highly commended the Observatory's efforts over the years in continually enhancing its services and improving safety of the general aviation community. Mr Chin said that the new weather information provided for Shek Kong and Kadoorie Gap will be particularly helpful for local aviators in the general aviation community.

"The Shek Kong Airfield is open for civilian use during weekends and the newly added real-time weather photos will be useful for monitoring local weather conditions, such as cloud cover, cloud base height and visibility. It will facilitate flight planning by both helicopter and fixed-wing pilots, and greatly enhances flight safety," Mr Chin said.

With the inclusion of photographic coverage for the western part of the New Territories, there are now 16 locations where real-time weather photos are accessible on the Observatory's website. Also commencing today, all weather photos will be updated more frequently, from every 15 minutes to every five minutes, and the photos will also be available from 5am to 9pm every day.

Members of the public can access the weather photos at the Observatory's regional weather webpage (www.hko.gov.hk/wxinfo/ts/index_e_webcam.htm) and mobile platform webpage (m.hko.gov.hk/wxreport/wxphoto.htm).

Weather photos for the western part of the New Territories will also be available at MyObservatory, a weather service smartphone application developed by the Observatory, as part of the next upgrading.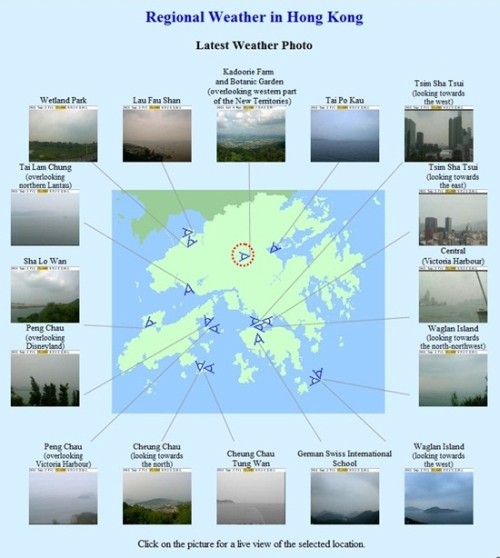 Figure 1: Hong Kong Observatory's regional weather webpage, showing real-time weather photos at 16 different places in Hong Kong. The location of the camera at Kadoorie Farm and Botanic Garden is marked by a red circle.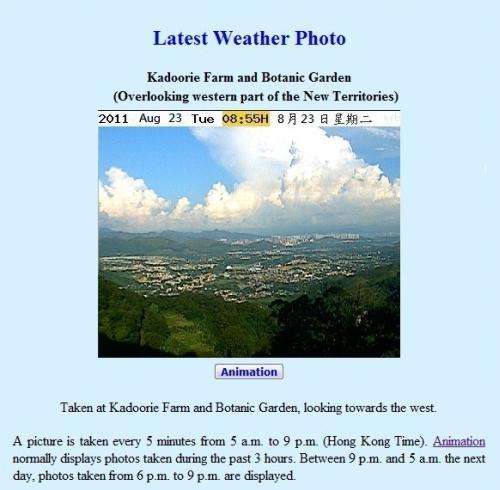 Figure 2: Real-time weather photo of the western part of the New Territories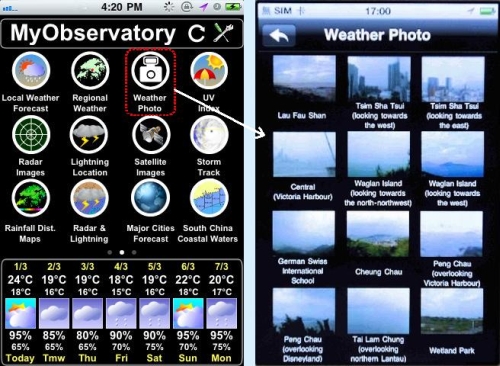 Figure 3: Weather photos available at MyObservatory