Overview of Tropical Cyclones in June 2019
One tropical cyclone occurred over the western North Pacific in June 2019.
Sepat formed as a tropical depression over the western North Pacific about 400 km south-southwest of Osaka on 27 June. It moved east-northeastwards with an estimated sustained wind of 55 km/h near its centre. Sepat evolved into an extratropical cyclone over the seas east of Japan on 28 June.
According to press reports, the territorial rain associated with Sepat severely affected the land and air traffic of Kyushu in Japan.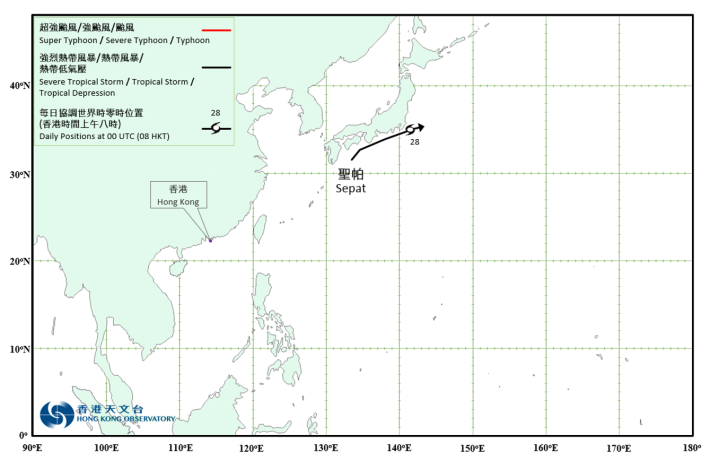 Provisional Tropical Cyclone Track in June 2019