IACE Participants Visit the Observatory
8 August 2011
Visiting the Hong Kong Observatory has featured on the International Air Cadet Exchange (IACE) Programme in Hong Kong in the last couple of years. This year is no exception. On the morning of 21 July, more than thirty 2011 IACE participants and over ten local members of the Hong Kong Air Cadet Corps (HKACC) joined the visit to the Observatory.
The 2011 IACE participants are aviation enthusiasts from thirteen countries and regions. During the visit to the Observatory, the participants attended lectures on aviation meteorology and learnt of the Observatory's aviation weather services. The participants also visited the Central Forecasting Office where they learnt how weather observation and forecast were made.
Committed to promoting meteorological knowledge, the Observatory takes pride in contributing to the international programme through partnering with HKACC.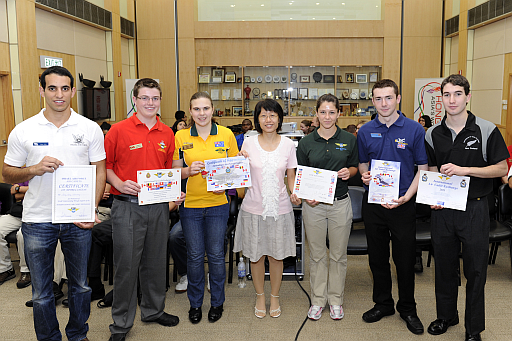 Ms Sharon SY Lau, Assistant Director of the Hong Kong Observatory, (middle) receiving certificates of appreciation from representatives of the participants of IACE Programme 2011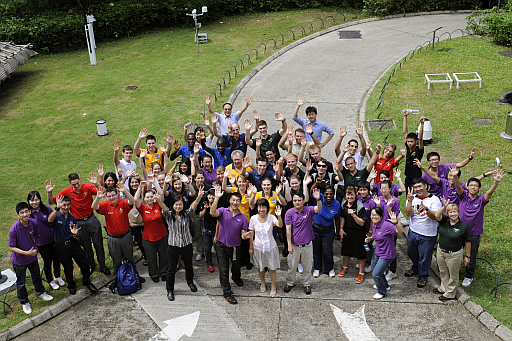 A group photo of the participants of the IACE Programme 2011, members of the Hong Kong Air Cadet Corps and Observatory staff showing the happy moment of the visit