The The Guild of Air Pilots and Air Navigators (GAPAN) visited the Observatory
30 November 2012
The Master of GAPAN, Air Marshal Clifford Spink from the United Kingdom, and the Chairman of Hong Kong region of GAPAN, Captain Tony Fung, visited the Observatory on 29 November 2012. In the past years, GAPAN has been actively participating in the Observatorys liaison group on aviation weather services and provided valuable suggestions. Lately a pamphlet on Low Level Wind Effects at the Airports Information for Pilots and Planners of New Buildings has been prepared and would be jointly published under the name of the Observatory, GAPAN and the Hong Kong Airline Pilots Associations (HKALPA). The visitors made a tour to the Hong Kong Meteorological Centre, TV Studio and History Room at the Observatorys Headquarter. The visitors showed great interest in the big contrast of the antique weather instruments in the History Room and the advanced aviation weather systems and new weather information dissemination channels of using mobile applications MyObservatory and MyWorldWeather, witnessing how the Observatorys service changes with time.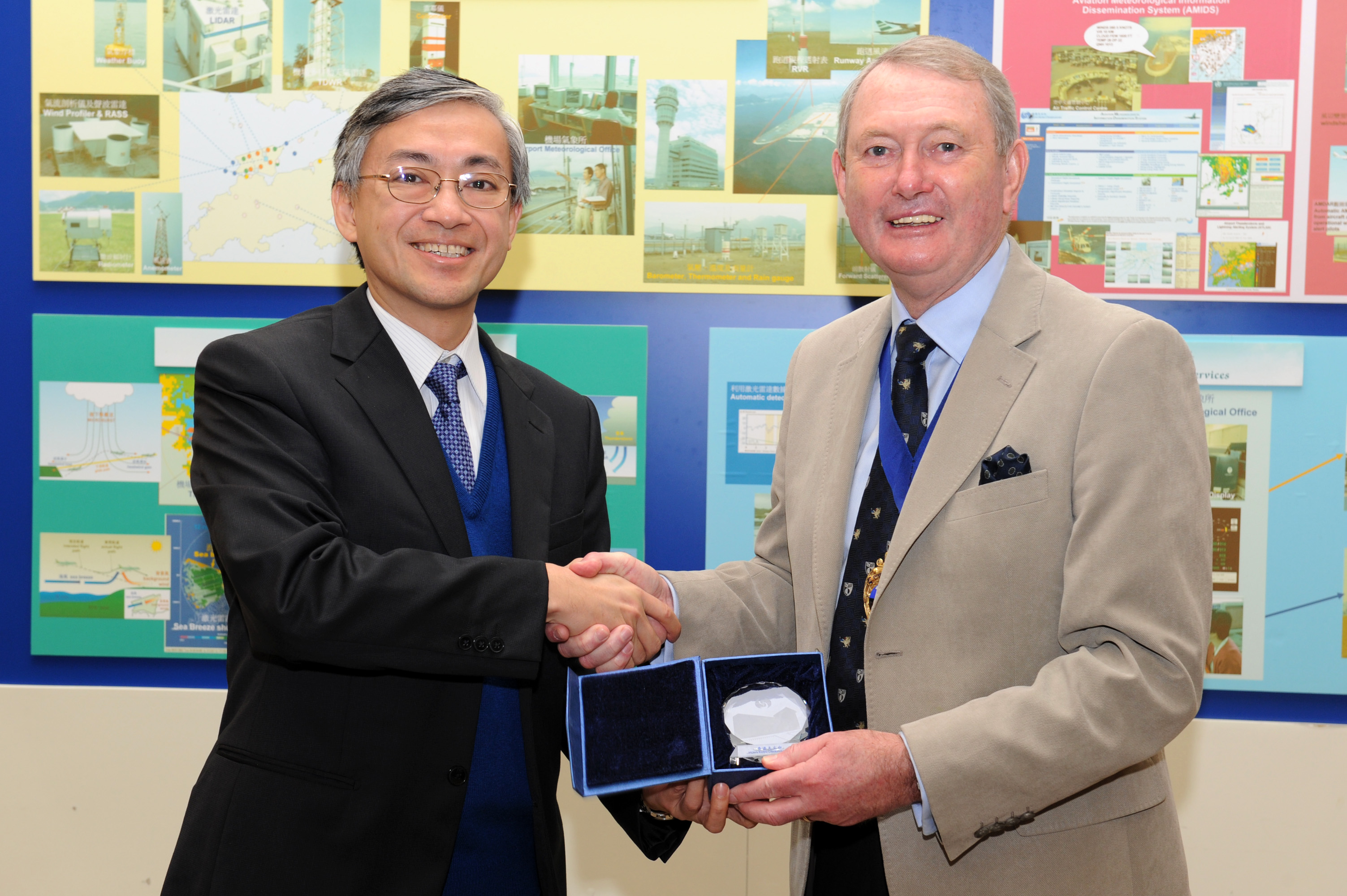 The Director, Mr. C.M. Shun (left), presented souvenirs to the Master of GAPAN, Air Marshal Clifford Spink (right).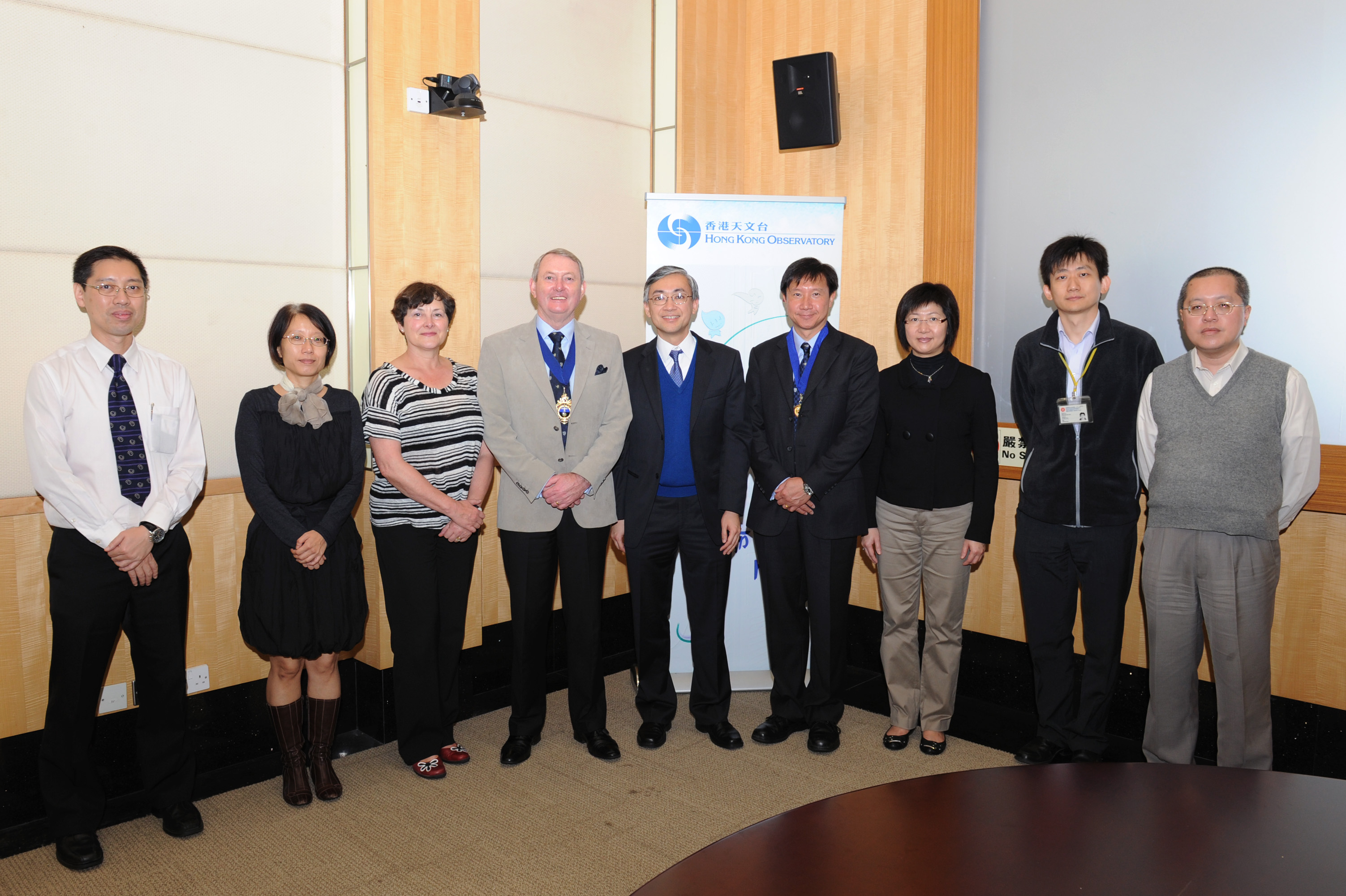 Air Marshal Clifford Spink (fourth on the left), Captain Tony Fung (fourth on the right) photographed with Mr. C.M. Shun (middle) and the Observatory's colleagues.