International Development of New Meteorological Services to Support Air Traffic Management
18 December 2009
Ms Sandy Song, Senior Scientific Officer of the Observatory, attended the first meeting of the Meteorology/Air Traffic Management (MET/ATM) Task Force organized by the International Civil Aviation Organization (ICAO) for the Asia/Pacific Region in December 2009. This seminar aimed at developing new requirements for meteorological services to enhance the support to air traffic management.

Currently, ATM personnel receive weather information mainly through highly-condensed text messages using special codes like the Terminal Aerodrome Forecast (TAF) (see the current TAF for the Hong Kong International Airport issued by the Observatory at: http://www.hko.gov.hk/aviat/taf_decode_e.htm). Such weather codes were developed back in the mid-20th century due to the then limitations in international data transmission. In the recent years, it is recognized that these legacy weather codes limit the development of new weather products, such as the forecast movement of thunderstorms in the terminal area, to meet the increasing demands of aviation users including ATM. In Hong Kong, the Observatory is collaborating with the Civil Aviation Department to develop similar products to enhance our services for ATM, airlines, pilots and airport management. Internationally, the Observatory is also participating in the work of an Expert Team of the World Meteorological Organization (WMO) to enhance the provision of weather information for terminal areas with busy air traffic.

In this meeting, Ms Sandy Song presented a number of proposals of the new terminal forecast being developed by WMO (Figure 1). She also sent out a questionnaire at the meeting to systematically collect and analyze user's feedback for the new terminal forecast prototype (online questionnaire is available at: http://ntwf.weather.gov.hk/ ) and received lots of positive feedback from the ATM users at the meeting. The Observatory is looking forward to make use of the feedback to further enhance the services for aviation in the years to come.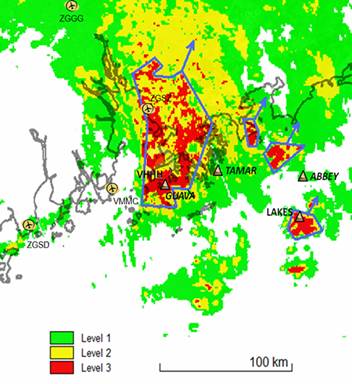 Figure 1- A prototype short-term forecast of convection for air traffic management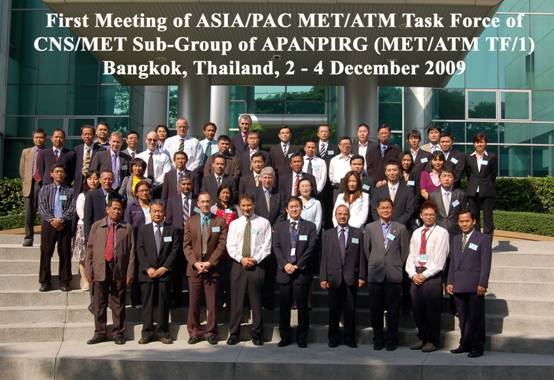 Figure 2- Ms. Sandy Song (fourth from right, second row) at the First Meeting of ASIA/PAC MET/ATM Task Force with other participants.