Delegation of the Meteorological Division of the Air Traffic Management Bureau (ATMB), Civil Aviation Administration of China (CAAC) visited the Observatory
25 November 2009
Mr Chen Bao, Director of Meteorological Division of ATMB, CAAC led 5 meteorologists from different regions in the Mainland visited the Observatory during 17-20 November 2009. The delegation visited the Central Forecast Office at the Observatory's Headquarter, the Airport Meteorological Office and LIght Detection and Ranging System (LIDAR) at the
Hong Kong
International
Airport
, as well as the Terminal Doppler Weather Radar (TDWR) station. The delegation found this visit very fruitful and was particularly impressed by the Windshear and Turbulence Warning System. Through this visit, the delegation became more familiar with the Observatory's aviation weather services, and this would facilitate further cooperation between the two organizations.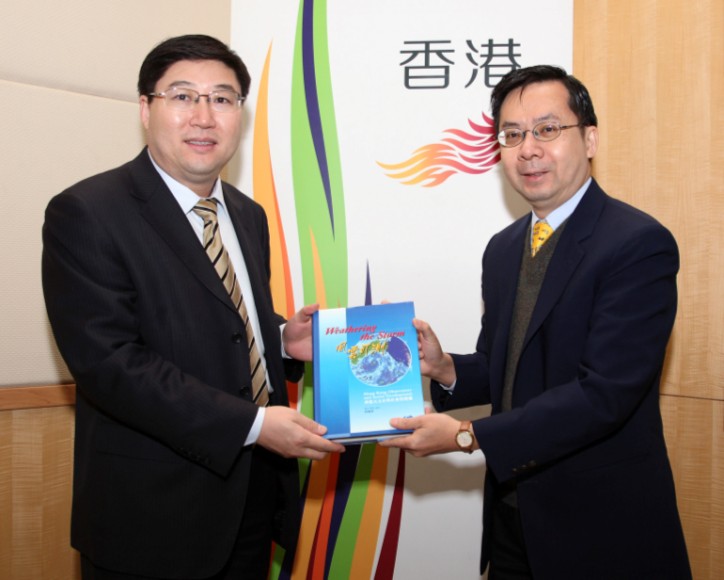 Director of the Hong Kong Observatory, Dr Li Boon-ying (right), presented a souvenir to the Director of the Meteorological Division of ATMB, CAAC, Mr Chen Bao.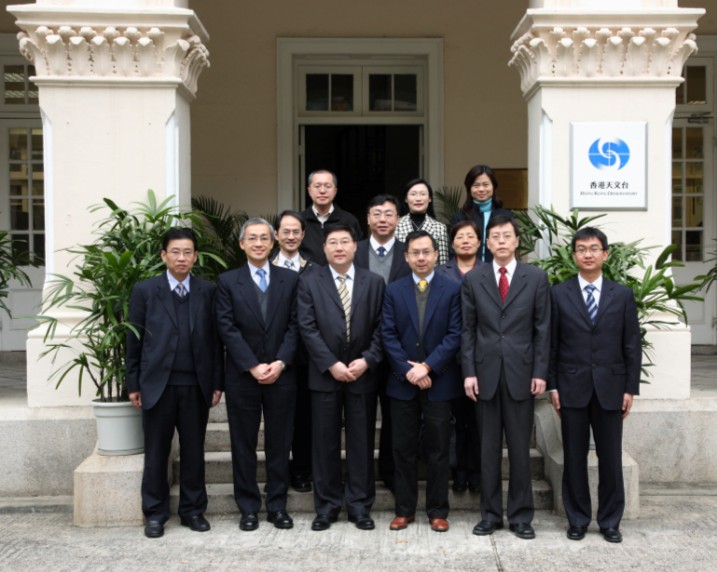 Mr Chen Bao (third on the left of 1st row) and other delegates photographed with Dr. B.Y. Lee (third on the right of 1st row) and the Observatory's colleagues at the Headquarters.