The Chief Executive visits the Hong Kong Observatory
6 June 2006
The Chief Executive, Mr Donald Tsang, visited the Hong Kong Observatory on 1 June, 2006. He toured the various offices and was briefed on the work of the Observatory in respect of weather monitoring, forecasting and warning, instrumentation, climatology and climate research, earthquake monitoring and tsunami warning, and radiation monitoring and assessment. In a round-up meeting with staff representatives, Mr Tsang said that he was impressed by the wide range of services provided by the Observatory. He complimented the Observatory's ability to translate state-of-the-art technology to service products comprehensible to people in the street.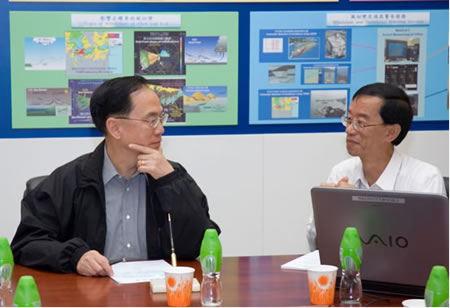 Mr Donald Tsang, the Chief Executive, listened to a briefing
by the Director of the Hong Kong Observatory, Mr C Y Lam.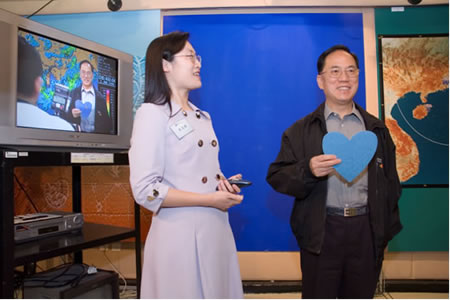 Mr Tsang experienced the chroma-key special effect in the Observatory TV Studio.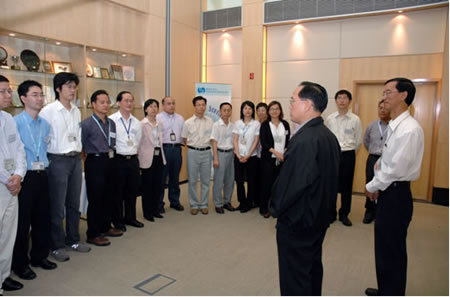 Mr Tsang spoke to staff representatives.
Please also read a related press release on Mr Tsang's visit on :
http://www.info.gov.hk/gia/general/200606/01/P200606010114.htm