Hong Kong Observatory holds Attachments on Typhoon and Severe Weather Forecasting for Forecasters of Malaysian Meteorological Department and National Hydro-Meteorological Service of Viet Nam
21 October 2008
Two forecasters from the Malaysian Meteorological Department and three from National Hydro-Meteorological Service of Viet Nam attended an attachment programme on typhoon and severe weather forecasting at the Hong Kong Observatory between mid September and early October 2008.
For many years, the Observatory maintains a close watch on the weather. Whenever Hong Kong is threatened by tropical cyclones or severe weather, the Observatory will issue appropriate forecasts and warnings. The Observatory has also designed and is operating the "Severe Weather Information Centre" web site ( http://severe.worldweather.org/ ) on behalf of the World Meteorological Organization of the United Nations. The web site integrates the latest warnings of severe weather in different regions of the world.
The participants commended the Observatory for its highly professional weather service and remarked that the experience was valuable.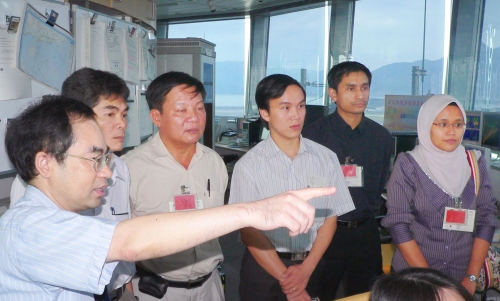 Observatory staff introducing equipment operations to the forecasters of Malaysian Meteorological Department and National Hydro-Meteorological Service of Viet Nam at the Airport Meteorological Office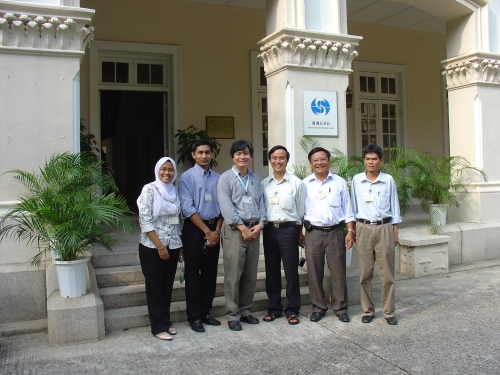 Forecasters of Malaysian Meteorological Department and National Hydro-Meteorological Service of Viet Nam pictured here with Observatory staff