The Observatory participated in the Government Flying Service Open Day
16 November 2009
The Hong Kong Observatory participated in the exhibitions in Government Flying Service (GFS) Open Day on 8 November 2009. The event was held at the GFS headquarters at the Hong Kong International Airport (HKIA) and attracted about 20,000 visitors. The Observatory's booth included a windshear game, an exhibit showing the meteorological equipment around HKIA, and panels describing the provision of aviation weather services. The visitors, particularly young children, were very interested in the Observatory's meteorological services for the airport. The Open Day offered a good opportunity for us to outreach to the public.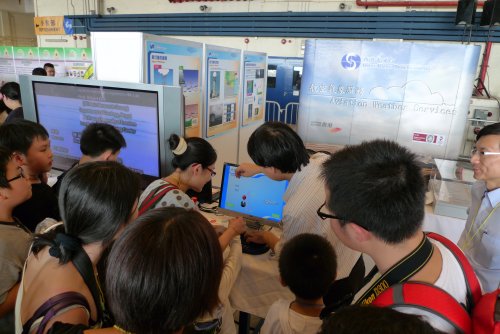 Observatory's colleagues explained the effect of windshear on the aircraft through an interactive computer game.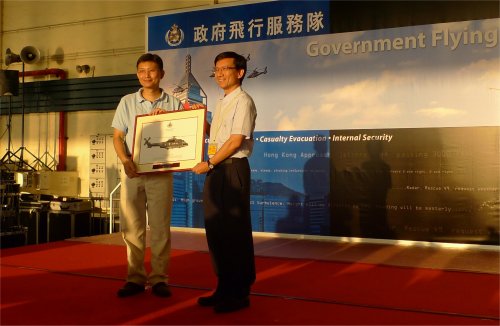 Observatory's Dr PW Li (right) received a souvenir from Captain Michael Chan, Controller of GFS.