The Running Man Nebula NGC 1977
Astronomical Photo Album on the Web
To foster interests of the public on astronomy, the Hong Kong Space Museum and the Hong Kong Observatory cooperate to compile an astronomical photo album on the web. Various kinds of astronomical photos are taken with the iObservatory at Lady MacLehose Holiday Village and other instruments of the Space Museum, and are publicized through the Observatory's website.
The Running Man Nebula NGC 1977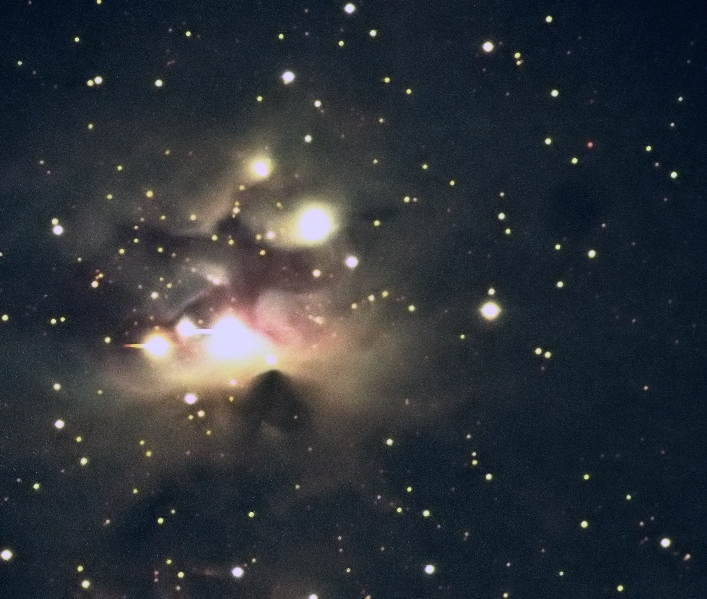 Link to Hong Kong Space Museum
The Running Man Nebula NGC 1977, located in the constellation of Orion, is so named because it looks like a man running in the midst of the cloud of gas. It is a reflection nebula that does not emit any visible light of its own. What we see is the dust illuminated by the light from nearby stars, like the fog around a street lamp.