The Observatory's Use of Renewable Energy
The Hong Kong Observatory has been using renewable energy for nearly 20 years. Since the 1980s the Observatory has employed solar cells to power some automatic weather stations in many places of Hong Kong. Up to now, there are over 20 stations equipped with solar cells.
Starting from 2000, wind power is also utilized at some stations. The results have been very encouraging.
The Observatory operates a number of automatic weather stations in various locations of Hong Kong. These stations provide real-time weather information, such as wind, temperatures and rainfall, to support weather monitoring, forecasting as well as warning of severe weather.
Some of the stations are in remote areas or islands with no supply of city power and have hitherto been relying on solar power as the single source of energy. However, inadequate sunshine due to prolonged periods of overcast sky or rainy weather means that occasionally there may not be sufficient power to keep the stations running. To provide an alternative source of energy, wind-powered generators have been deployed at some stations since early 2000.
A typical wind-powered generator used by the Observatory consists of three blades each about a metre long. The blades require a relatively low wind speed, a little over 10 kilometres per hour, to start turning. At a wind speed of 20 kilometres per hour commonly experienced at hilltops and exposed places of Hong Kong, the generator is capable of generating 50 Watts of electrical power, sufficient to support an automatic weather station.
As of today, wind-powered generators have been deployed at eight automatic weather stations at Lantau and in islands near the airport at Chek Lap Kok. Their performance so far has been very satisfactory. The combined use of wind and solar power has practically eliminated all failures at these stations due to insufficient power.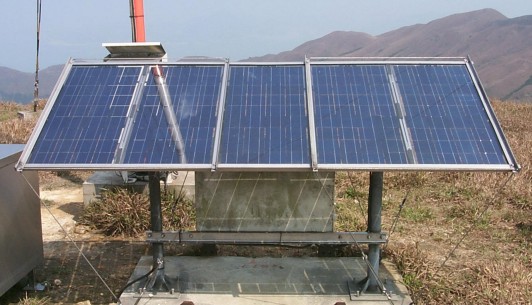 Solar cell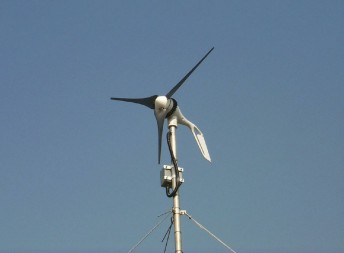 Wind-powered generator
Click on the wind-powered generator symbol

below and view photos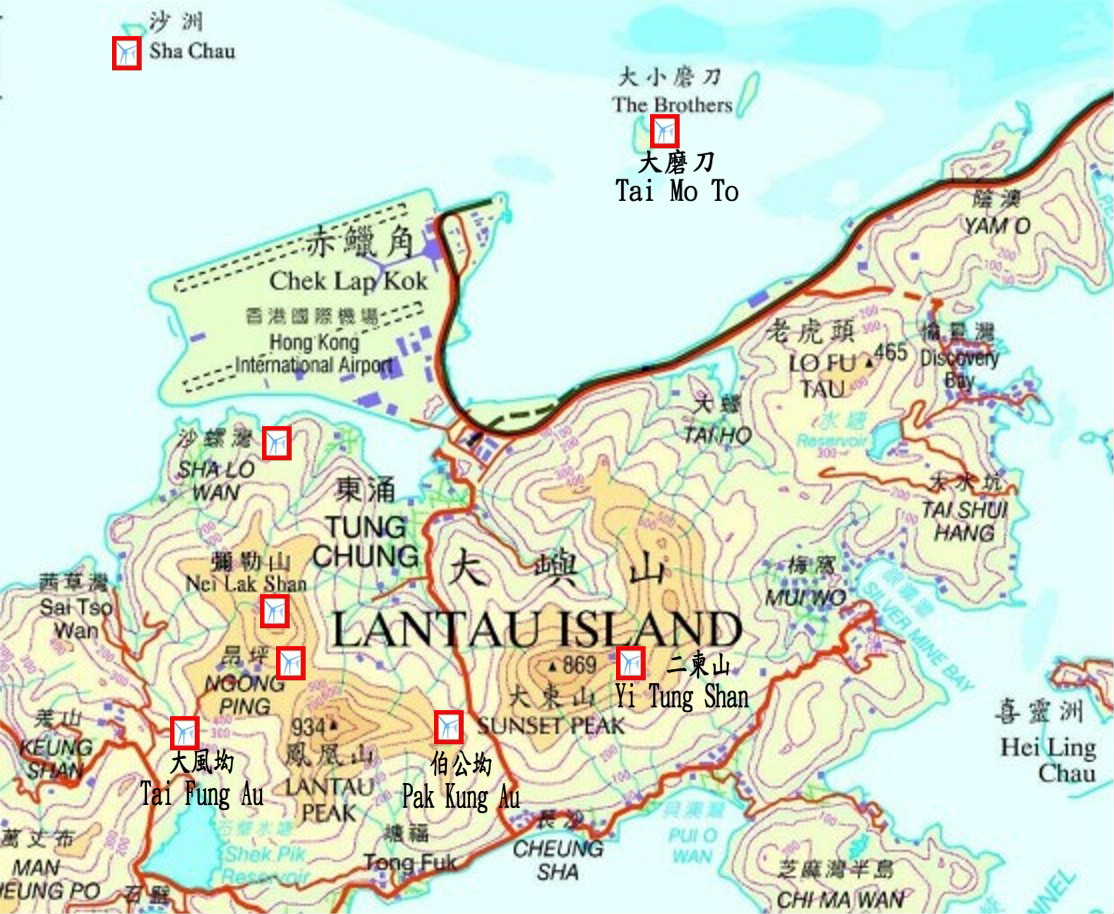 ---