Best-track- a 20/20 hindsight?
February 2018
After the passage of a tropical cyclone, the Observatory will issue a provisional report on the cyclone, including its track and intensity, as well as the local winds, rainfall and water levels brought about by this storm.
You might notice that the information or analysis given in the provisional report may differ from the operational one issued when the storm was affecting Hong Kong. That is because some meteorological data may not be available to the Observatory in a timely manner during the passage of the storm. Thus the duty weather forecaster could only exercise his/her professional judgement and issue forecast and warning in a timely manner based on the information available at that time.
After the passage of the storm, the Observatory will collect all the data, including the unconventional ones, for verification and comparison against the real-time data received. The Observatory will then perform a detailed forensic-like analysis, known as "best track analysis", to re-construct a complete picture of the storm's movement and intensity change as a reference for future climatological and cases studies. At the time when computers were not yet popular, the best track analysis was drawn manually with the storm's position, intensity and pressure densely plotted on a map, making it hard to read without a magnifying glass!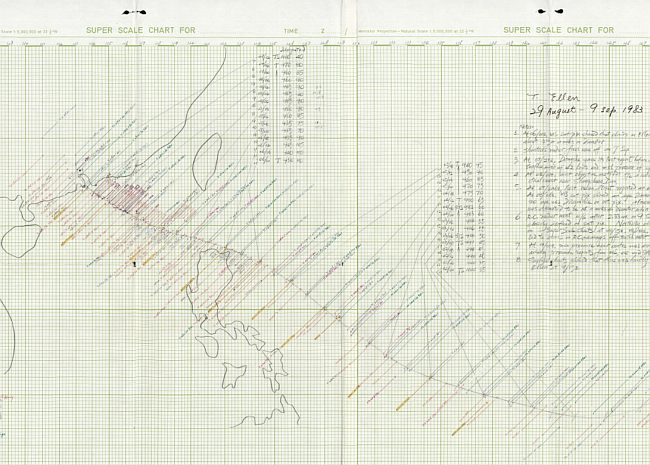 Figure 1 "Best track" of Typhoon Ellen in 1983.
These tracks are called "best tracks" as its compilation already has the benefit of hindsight. As tropical cyclones stay over the data sparse ocean during most of their lifespan, sometimes we do need to grasp "what happened afterwards" to better re-construct the "picture before the event". Nevertheless, these best tracks are by no means perfect and could be further revised to incorporate the latest information and research results. In a nutshell, in scientific pursuit of the truth, there is no "the best", but a relentless pursuit of "a better".