Meteorological instruments -- Measurement of Precipitation
Ordinary Rain-gauge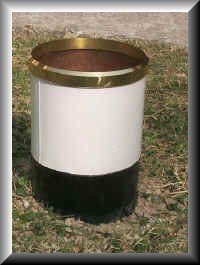 The ordinary rain-gauge is dedicated for use in manned weather station. The rain-gauge used at the Observatory Headquarters is 203 mm in diameter, which is a requirement for the rain-gauge operating in tropical region. Hourly rainfall observations are made manually.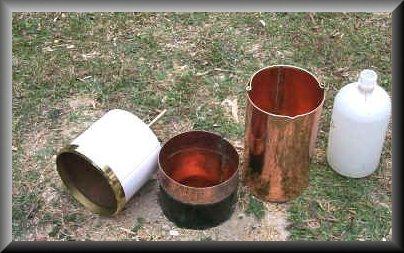 Various parts of an Ordinary Rain-gauge
The rain is collected by the funnel and flow into the collecting can. Rainfall is measured by pouring the collected rain water into a separate measuring cylinder.