"Nature's Calendar - Hong Kong" Award Scheme
Written by: David Hui, P.Y. Yeung, K.H Hon
---
The "Nature's Calendar - Hong Kong" Award Scheme is co-organised by the Hong Kong Observatory and the Education Bureau's Science Education Section. The scheme aims at encouraging students to observe nature's rhythms and feel for themselves the march of seasons and climate changes, so as to better appreciate the effect of climate on species in Hong Kong. The programme consists of a series of seminars and workshops through which students learn how to make phenological observations, such as the blossoming of Bauhinia and the first sight of barn swallows in the year. Information and data collected may serve as useful reference material for climate studies in Hong Kong. Students who have completed observations on pre-assigned items will be awarded certificates.


Back to content
A seminar cum briefing session on "Nature's Calendar and Climate Change" was held on 25 January 2008, followed by a training workshop on 2 February. So far, 10 schools with altogether 180 students have participated in the scheme. The schools, in alphabetical order, are CCC Wanchai Church Kei To Primary School (Kowloon City), Chinese YMCA College, Chiu Yang Por Yen Primary School, HKLMC Queen Maud Secondary School, Jockey Club Government Secondary School, King's College, Lok Sin Tong Wong Chung Ming Secondary School, Queen Elizabeth School Old Students' Association Tong Kwok Wah Secondary School, Tang Shiu Kin Victoria Government Secondary School, and Yan Chai Hospital No.2 Secondary School.

Back to content
The first round of observation has already started. With the participants' dedication, we believe that phenological observations in Hong Kong will steadily develop and become more popular in time.

Back to content
With the commencement of the scheme, we shall share with you more about phenology and interesting observations. We hope the community as a whole would have better awareness and care more about the place we live.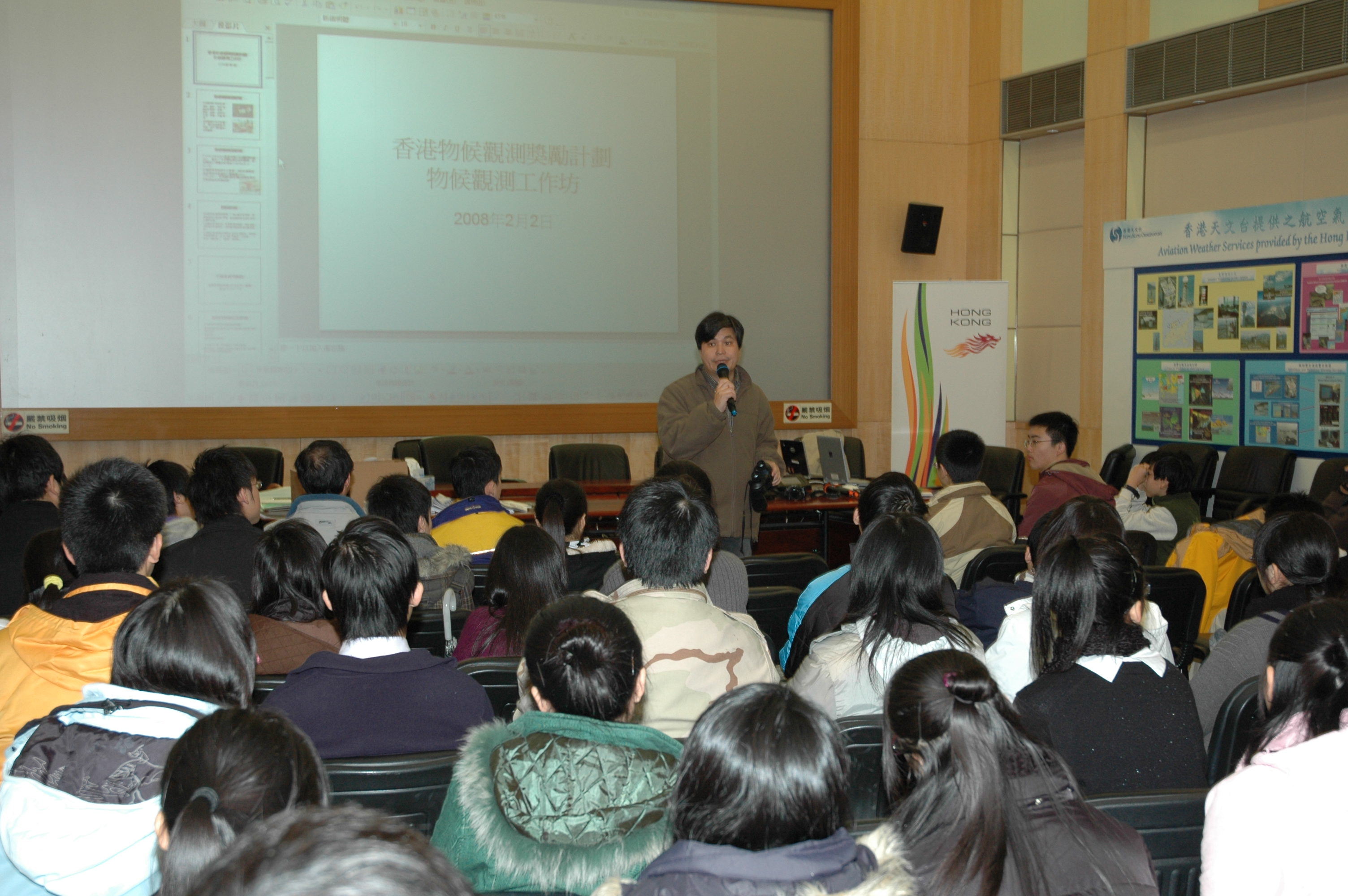 Teachers and students from 10 local schools participated in the training workshop on phenological observation on 2 February 2008.


Back to content