Active lightning accompanied by gusty winds and rain brings potential hazards. There are two types lightning strikes: Cloud-to-Cloud (CC) and Cloud-to-Ground (CG). The latter is more threatening to our safety. To avoid lightning strike, the most important thing is to stay away from highly conductive objects to avoid various risks:
Direct strike : a cloud-to-ground lightning strike directly hits you or something you are holding, such as a golf club or fishing rod, which is the most dangerous way of lightning encounter;
Side flash : lightning strikes something (e.g. lamp post, mast) close to where you are and a portion of that current jumps from that object to you;
Touch potential : you come in touch with an ungrounded object which has been charged by a lightning strike causing part of the lightning current to pass through your body; and
Step potential : lightning strikes in close proximity to you and its electrical current dissipates into the ground. Due to the proximity of the strike, there could be a voltage difference between your feet resulting in current travelling through your body. You could be at risk of injury during a CG strike simply by being too close to it!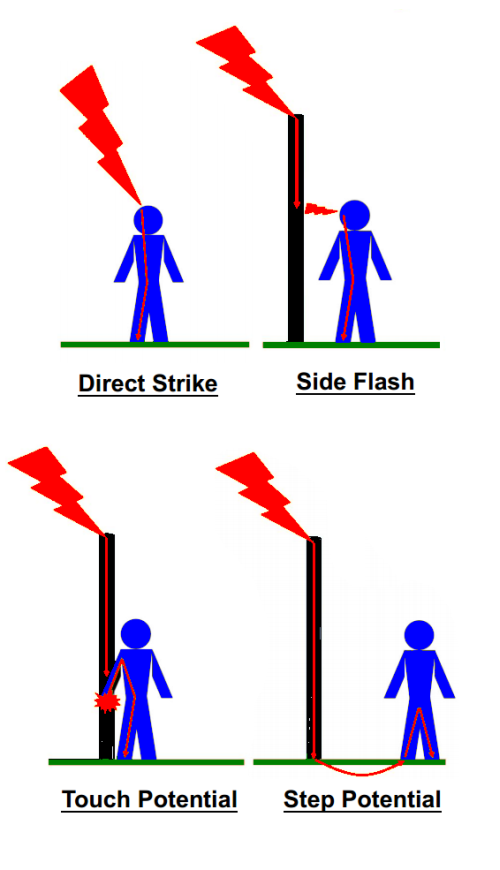 Figure 1 Various ways of being caught by lightning strike.
In view the above risks, some points to note during thunderstorms, are drawn up for the public, as extended below:
"Beware of lightning strike, don't stand on hill tops or near any highly conductive objects. Keep away from trees or masts which are likely to be struck by lightning. Since lightning current is conducted away through the ground, you should not lie down especially when the ground is wet. Instead you should crouch down to minimize the area of contact between you and the ground."
The Observatory strives to serve members of public and sectors of the industry who are particularly concerned with dangers posed by lightning. For detection, the Observatory's Lightning Location Information System (LLIS) [1] is very useful in telling the time-of-strike, position and the type of lightning strikes that occurred. By using LLIS and weather radar, the Observatory developed systems to warn users when an approaching thunderstorm becomes dangerously close. One of such systems is the Airport Thunderstorm and Lightning Alerting System (ATLAS) operated in 2008 to alert airport staff working on the open aprons to take shelter when lightning has hit or is about to strike the airport [2]. For the public, the Observatory provides a free location-specific lightning alert service [3].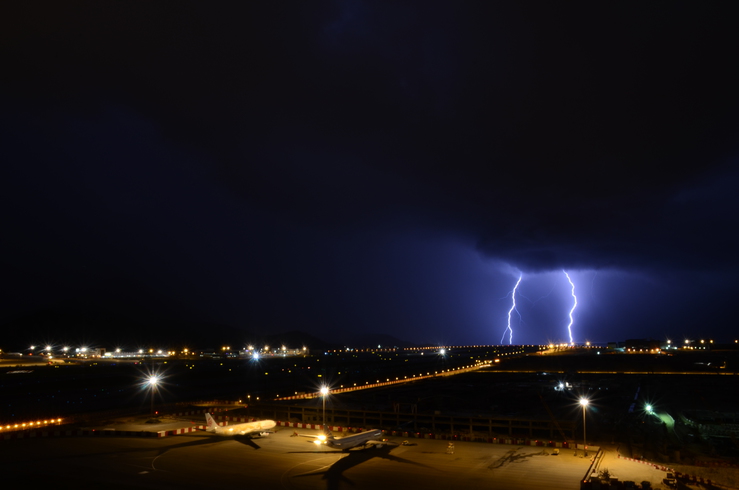 | | |
| --- | --- |
| Figure 2 | Photo of CG lightings over the airport taken from the Airport Meteorological Office, HKO |