What is microclimate?
You may possibly be aware that the temperature, humidity and other weather elements can be very different even within the same area. This is the so-called microclimate. Microclimate generally refers to the specific climatic conditions within a small area (such as street, park, riverside, etc). Due to the influence of the surrounding terrain, orientation and density of buildings, weather conditions during the time as well as other factors, the climatic characteristics at an area may differ from those prevailing over the surrounding large region. Therefore, the weather elements at different points of location can somehow be rather different even though they are within the same area.
Supercomputers are now used by many meteorological agencies around the world to run numerical models for weather forecasting. Some mobile applications with the function of providing numerical model predictions have also emerged. Users can easily make reference to such apps on their smartphones to obtain information on changes in the weather; and the media also like to "whip up the storm" to make news. But are these predictions always reliable?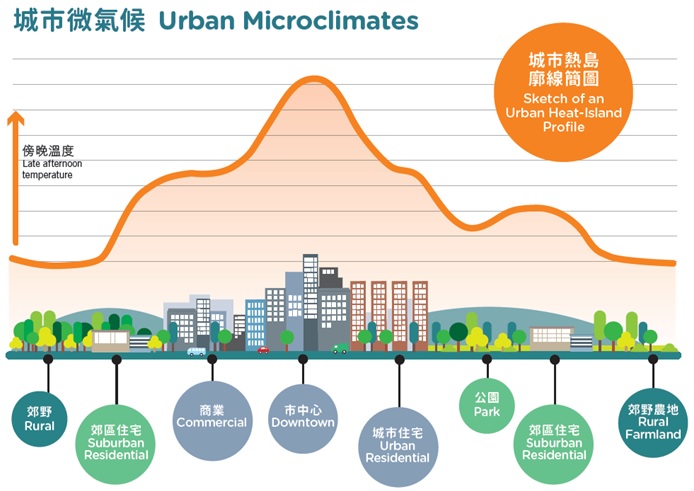 Figure 1