Guided Tour of the Hong Kong Observatory
Amidst the hustle and bustle of Tsim Sha Tsui, the Observatory Headquarters enjoys a serenity uncharacteristic of this hectic business area. It is surrounded by rich fauna and flora, some of which quite uncommon in Hong Kong. The guided tour will take the visitors backward in time to trace the development of the Observatory in the past 130 years. Visitors can see how weather forecasts are made and how technology is put to use. They will also have a chance to visit elegant historical buildings and appreciate the history of the Observatory.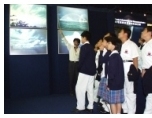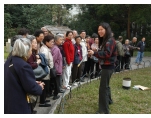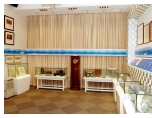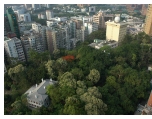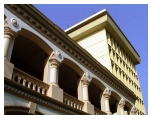 In view of the latest development of COVID-19 epidemic, public visits to the Observatory, including the guided tour, are suspended until further notice.
In general, tours for individuals will be arranged on Saturdays. Each tour will last for about 1.5 hours. Visitors will be guided by voluntary docents of the interest group "The Friends of the Observatory", who will provide explanations in Cantonese.