IFATCA Conference 2004
The Hong Kong Observatory participated in the technical exhibition of the annual conference of the International Federation of Air Traffic Controllers' Associations (IFATCA), which was held in Hong Kong in March 2004. This offered a good opportunity for HKO to exchange views with air traffic controllers from around the world on weather services for the aviation community.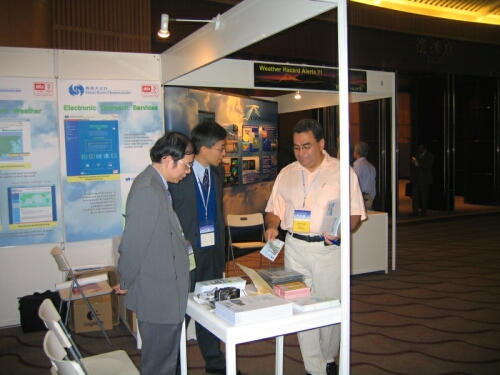 Fig. Messrs. C.M. Shun (middle) and W.H. Lui (left) of the Observatory exchanging views with participants of the IFATCA conference.