Two new weather buoys launched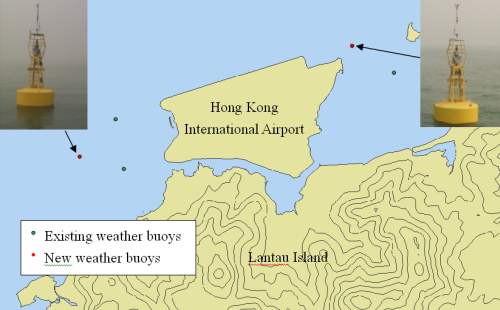 Two new weather buoys were successfully deployed by the Hong Kong Observatory in waters off the Hong Kong International Airport in early January 2004. There are now a total of five weather buoys operating around Chek Lap Kok.
Since weather buoys were first deployed in 2001, they have provided useful weather observations over the data-sparse sea areas near the airport. Weather observations from these new buoys, including wind, temperature, humidity, pressure, sea surface temperature and rainfall, are radioed to the airport in real-time. These observations have been found to be useful to forecasters in issuing timely alerts of windshear events, especially those arising from sea breeze.