The Observatory offered training for participants of "Dragonair Aviation Certificate Programme"
During 24 to 26 October 2011, the Observatory provided a basic training course in aviation meteorology for 24 participants of the "Dragonair Aviation Certificate Programme". This programme aimed at nurturing future talents for the aviation industry and was jointly organized by Dragonair and the Hong Kong Air Cadet Corps, in association with the Hong Kong Observatory and other aviation organizations. Through this program, local youngsters can explore the aviation world and develop a deeper understanding of the various aspects of expertise in aviation industry.

In this basic training course, apart from understanding the impact of weather on aviation safety, each participant was arranged to work at the Airport Meteorological Office to gain experience as a meteorological personnel. Participants were impressed by the aviation weather services provided by the Observatory and they praised the Observatory:

"It is amazing to see how the Observatory combines technology and human knowledge to predict the most unpredictable weather which can affect many different parties!"

"Weather Forecasting is a very important aspect to ensure safety of flying and thanks to the accurate weather forecasting and relevant services from the Hong Kong Observatory, to ensure daily flight in the HKIA is safe and smooth."

"The Hong Kong Observatory is undoubtedly one of the most sophisticated weather forecast organizations in the world, and it has done a lot of work quietly at the back to support Hong Kong people, pilots, and many different parties everyday!"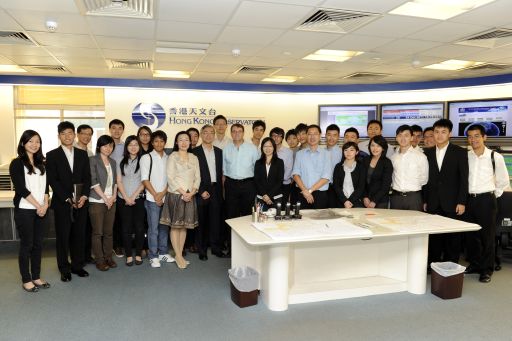 Figure 1 Participants and lecturers of the training course photographed with Captain Marcus De Santis (front row, eighth from left), Chief Pilot of Dragonair, and Mr. C.M. Shun (front row, seventh from left), Director of the Hong Kong Observatory at the Central Forecasting Office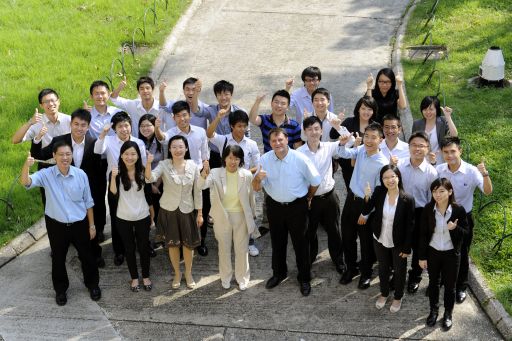 Figure 2 Participants and lecturers of the training course photographed with Captain Marcus De Santis (front row, third from right), Chief Pilot of Dragonair, and Ms Sharon Lau (front row, fourth from right), Assistant Director of the Hong Kong Observatory (Aviation Weather Services) at the Hong Kong Observatory headquarters