An Aviation Forecaster of Korea Meteorological Administration Attached to the Hong Kong Observatory
Mr. Shin Dong Kee, an aviation forecaster of the Korea Meteorological Administration (KMA) working at Gimpo airport in Korea, attended a five-month attachment to the Hong Kong Observatory from December 2008 to May 2009.
Mr. Shin selected windshear alerting service as his learning focus of the attachment in view of Hong Kong's world renowned windshear alerting service. He conducted a study of the relationship of airborne meteorological data, pilot reports and automatic windshear alerts during this attachment. He also stayed with the aviation forecasters for two weeks to understand more about the operation of the Windshear and Turbulence Alerting System, observational systems, forecast and warning services at the Airport Meteorological Office. At the end of the attachment period, Mr. Shin gave a presentation on his study and shared with the Observatory's colleagues about the recent development of KMA.
Mr. Shin thanked the Observatory for offering an opportunity to widen his perspective of aviation meteorological services. He also commended the Observatory for its highly professional weather service and remarked that the experience was very valuable.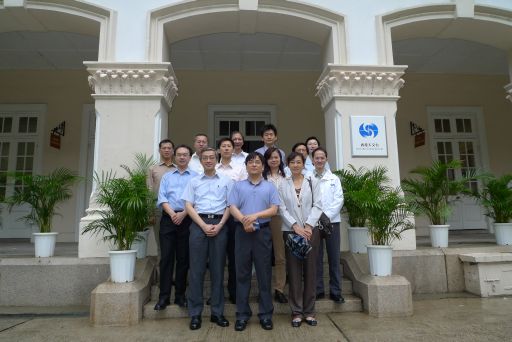 Figure 1 Mr. Shin Dong Kee (middle, front row), Assistant Director of the Observatory Mr. C.M. Shun (left, front row) and participants of Mr. Shin's talk at the end of the attachment period.