The Observatory Receives Funding to Upgrade Airport Meteorological Facilities
Aviation safety and efficiency are of utmost importance to the further development of Hong Kong as the aviation hub of Asia Pacific. The existing facilities have been in operation for years. There is also an increasing demand for aviation weather services (Figure 1). With a view to maintaining efficient aviation weather services, coping with the future increase in air traffic and enhancing the quality of aviation weather services, the Observatory acquired 154 million dollars to replace and upgrade the meteorological facilities for the Hong Kong International Airport.

According to the plan, apart from replacing and upgrading relevant meteorological and infrastructural facilities, the Terminal Doppler Weather Radar which has been in service for more than a decade will also be replaced. At the same time, new facilities will also be deployed for the development of more accurate, reliable and comprehensive aviation-specific meteorological information and services (Figure 2) for the coming years to satisfy the increasing user needs, to support safe and more efficient aircraft operation, and to integrate at information technology level with the Civil Aviation Department's replacement Air Traffic Control System. The project is expected to be completed in 2015.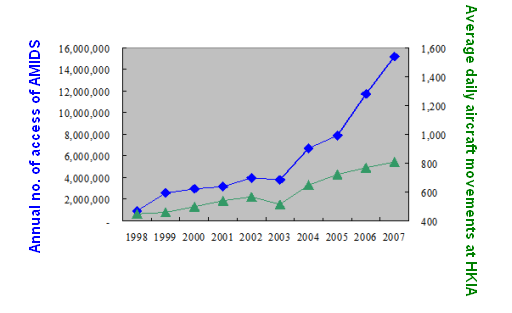 Figure 1 The aviation community has strong demand on weather services, its increase (blue line) in the past decade is even faster than the growth in air traffic.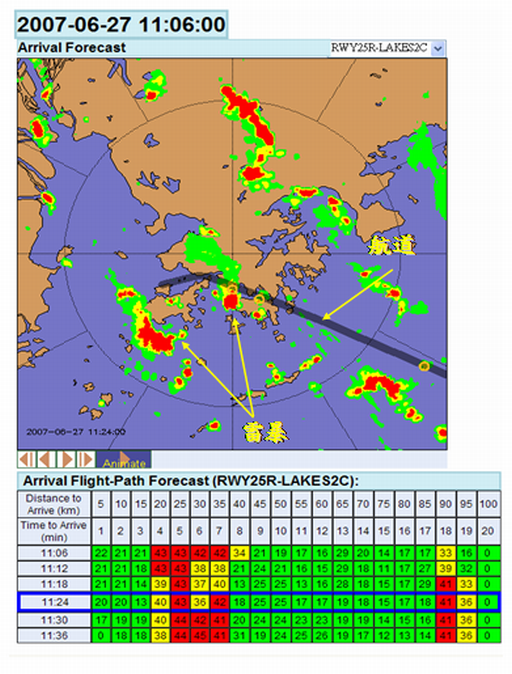 Figure 2 A sample of prototype aviation-specific weather product giving short-term prediction of thunderstorms in Hong Kong and its surrounding air space.