Visiting the Hong Kong Business Aviation Centre
To better understand the operation of our customers in the aviation community, staff in the Aviation Branch of the Hong Kong Observatory (HKO) including aviation forecasters and colleagues responsible for the development of the windshear warning, and system development visited the Hong Kong Business Aviation Centre (HKBAC) on 28 November 2008. The visit was interesting and fruitful.
The business of HKBAC started in July 1998 at about the same time as the operation of the Hong Kong International Airport. Their core business is to support fix-based operation for non-scheduled flights and they operate round-the-clock to provide flight services, passenger services and flight crew services including aviation weather and flight planning document preparation. It is interesting to know that they have on-site Customs and Immigration Clearance, just like a "mini" airport.
Since the flights at HKBAC are mostly in the small to medium size category which are more susceptible to windshear, turbulence and wake vortex, HKO has sought their assistance in encouraging pilots to provide reports on windshear, turbulence and wake vortex, including null reports. The pilot reports are used to verify and fine tune our Windshear and Turbulence Warning System.
HKBAC expressed that they were very satisfied with HKO's aviation weather services and the information provided on the Aviation Meteorological Information Dissemination System (AMIDS). HKBAC has recently joined the Liaison Group on Aviation Weather Services organised by HKO, which is a good communication channel for collecting users' comments and feedback.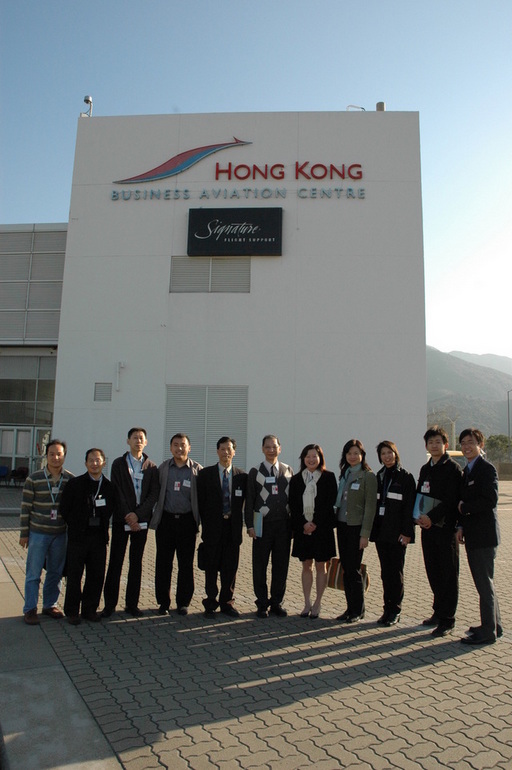 Fig.1: HKO colleagues, led by Ms CC Lam, Senior Scientific Officer (fourth from the right) were warmly received by Ms Sheree Cheung, Director of Administration and Business Development (fifth from the right) and her staff of the HKBAC.