The Observatory won ICT Silver Award for ATLAS
The Observatory won four awards at the Hong Kong Information and Communication Technology (ICT) Awards 2008, including the Silver Award in the "Best Public Service Application (Small Scale Project) Award" category for the Airport Thunderstorm and Lightning Alerting System (ATLAS). The Hong Kong ICT Awards 2008 were co-ordinated and administered by an organising committee chaired by the Government Chief Information Officer with members from the ICT industry, academia and the Government.
ATLAS is one of the most sophisticated automatic lightning alerting systems in the world. It detects and issues alerts for thunderstorms and lightning at Hong Kong International Airport. By improving the lightning detection efficiency and shortening the warning duration, it helps the Hong Kong Airport Authority provide a safer and more pleasant environment to both passengers and airport staff.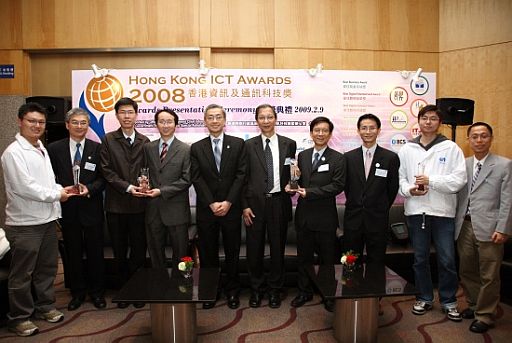 Fig.1: Observatory staff involved in the four ICT award-winning projects at the awards presentation ceremony at the Hong Kong Convention and Exhibition Centre on 9 February.