Meteorological Training Course for Aeronautical Personnel in Macao
The Hong Kong Observatory (HKO) was invited to deliver a number of lectures in the training course for aeronautical meteorological personnel organised by the Macao Meteorological and Geophysical Bureau (SMG). Two identical sessions, one on 15-19 December 2008 and the other on 19-25 February 2009, were arranged. About twenty participants attended the first session. The course aims at equipping the participants with aviation meteorological knowledge so as to meet the training requirements for aeronautical meteorological personnel of the World Meteorological Organization.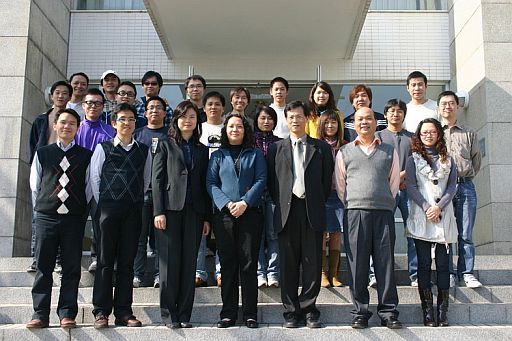 Fig.1: Ms CC Lam (third left in the first row) and Mr LO Li (third right in the first row) of HKO taking a group photo with the participants of the aviation meteorological training course and Ms Florence Leong (fourth left in the first row) of SMG in Macao.