The Observatory Launched the New Airport Thunderstorm and Lightning Alerting Service
The Observatory launched a new Airport Thunderstorm and Lightning Alerting Service (ATLAS) in collaboration with the Airport Authority on 17 July. The Acting Assistant Director of the Observatory, Mr. C.M. Shun, together with the General Manager, Airfield, the Airport Authority, Mr. C.K. Ng; the Acting Assistant Director-General of Civil Aviation, Mr. Simon Li; and the Chairman of the Airline Operators Committee, Mr. Victor Ho, officiated at the launching ceremony.
Mr. Shun said, "The Observatory developed the ATLAS for detection and alerting of thunderstorms and lightning. It delivers graphical displays and alerts of lightning to enable the Airport Authority to issue Amber and Red lightning warning signals at the airport. It is one of the most sophisticated automatic lightning alerting systems operating at airports in the world." Mr. Ng said, "As HKIA always puts safety as its first priority, we are delighted to collaborate with HKO to enhance the airport thunderstorm and lightning alerting service by improving detection efficiency and shortening duration time for issuing lightning warning signals. The new system also helps us provide passengers and airport staff with a safe and pleasant environment."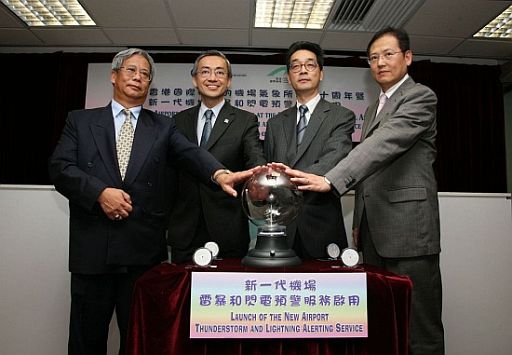 Fig.1: Messrs Victor Ho, C.M. Shun, C.K. Ng and Simon Li (from left) joined hands to officiate at the launching ceremony.