A Visit to the Airport Authority's Integrated Airport Centre
Organized by the Airport Authority (AA), colleagues of the Hong Kong Observatory (HKO) visited the Integrated Airport Centre (IAC) of the Hong Kong International Airport (HKIA) on 25 August, just a couple of days after the direct hit of Typhoon Nuri.
Ms Christine Lee, Assistant Business Continuity Planning Manager of AA, explained in detail the operations of the IAC, especially its emergency functions in managing the operations of the airport during the passage of tropical cyclones. The Observatory supports the IAC in providing weather briefings when HKIA is expected to be affected by tropical cyclones, facilitating effective flight planning and decision-making by the airport community.
During the visit, AA and HKO reviewed the weather briefings and communications between AA and HKO during the passage of tropical cyclones so far this year and found the current arrangements very effective.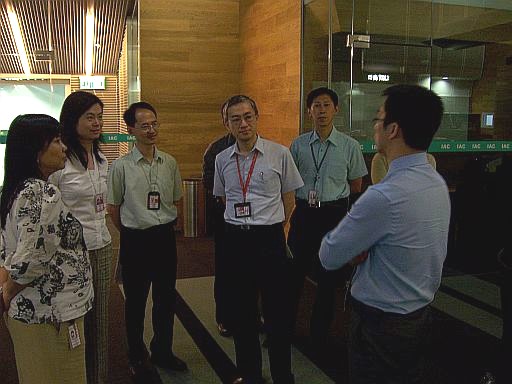 Fig.1: Mr. C.M. Shun, Acting Assistant Director of HKO (middle) and Observatory's colleagues receiving briefing from Ms Christine Lee (first from the left) and her team.