Shaping Aviation Weather's Future
During 8-12 October 2007, the Management Group of the Commission for Aeronautical Meteorology (CAeM) of the World Meteorological Organization (WMO) met in Paris for the first time after its establishment in December 2006. The Management Group, chaired by Mr Carr McLeod, President of CAeM, consists of key aviation weather personnel from different regions of the world. Mr CM Shun of the Observatory attended the meeting as Vice-President of the Commission.
The meeting reviewed the very good progress of the three expert teams on new terminal forecast, education and training, and customer relations, as well as the latest developments and challenges faced by weather services in the different regions. Partnership with other international organizations, especially the International Civil Aviation Organization (ICAO), and engaging the aviation users, as well as increased cooperation on the regional level are considered essential for further development of the aviation weather services.
The key issues discussed by the meeting have been summarized by the President in his first circular letter to all CAeM members, available from WMO's website at:
http://www.wmo.int/pages/prog/amp/aemp/documents/jan_2008_en.doc
A full report of the meeting is also accessible from WMO's website at:
http://www.wmo.int/pages/prog/amp/aemp/documents/final-reports/documents/final_report_mg07_paris.doc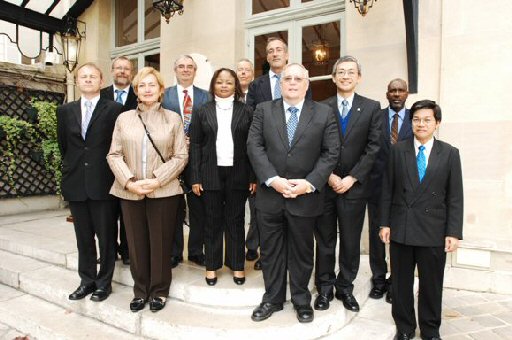 Members of the CAeM Management Group in Paris (from left to right): Ian Lisk (UK), Herbert Puempel (WMO), Marina Petrova (Russian Federation), Denis Lambergeon (France), Gaborekwe Khambule (South Africa), Olli Turpeinen (ICAO), Kevin Johnston (USA), Carr McLeod (Canada – President), CM Shun (Hong Kong, China – Vice-President), Maiga Almahadi (Mali) and Tan Huvi Vein (Malaysia).