Enhancing the Use of Weather Information for General Aviation
Weather Seminar
About 60 local aviators from the general aviation community (helicopters, Government Flying Service, Hong Kong Aviation Club, Hong Kong Air Cadet Corps.) attended a weather seminar organized by the Hong Kong Observatory on 3 March 2007.
This is the first weather seminar on aviation meteorology specifically designed for the general aviation community. The seminar aims at enhancing local aviators' knowledge in meteorology and aviation weather information available on the Observatory's dedicated Aviation Meteorological Information Dissemination System (AMIDS) so as to facilitate them to retrieve the latest weather information, and contribute to improving aviation safety of the general aviation community.
One of the participants, said, "The course is very informative, practical and very suitable for the needs of general aviators. The Observatory's speakers were very professional and used laymen terms to enhance our understanding. I hope the Observatory would organize more such courses for general aviation community in the future."
Collaboration – Share of weather reports for general aviation
All along the time, pilots of general aviation provide reports to their organization for accessing the weather situation which have impact to their operation (e.g. cloud base, visibility, turbulence etc.). To facilitate sharing of such information among the general aviation community to enhance aviation safety, the Observatory has developed a software platform for data input and display. The platform of sharing pilot reports for general aviation has been put on trial on AMIDS since March 2007.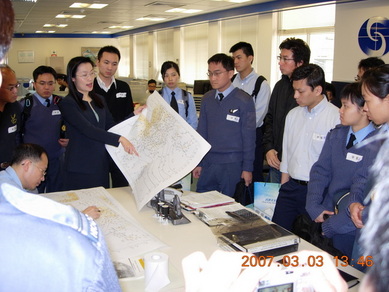 Ms. Sandy Song introduced weather observations and forecast at the "Hong Kong Meteorological Centre"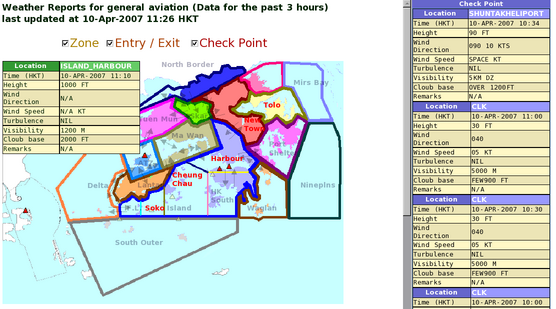 The Observatory sets up software platform to facilitate sharing of pilot reports among the general aviation community