"Changeable Clouds" Educational Booklets On Sale
The Hong Kong Observatory (HKO) newly published educational booklets, "Changeable Clouds", are officially on sale.
"Changeable Clouds" is a set of four booklets, all with lively designs that appeal to students and children. They contain cloud and weather photographs with brief explanatory notes in both Chinese and English. Books 1, 2 and 3 give a general introduction of different species of low, medium and high clouds. While Book 4 shows some special phenomena and cloud shapes that can be seen in Hong Kong. All photographs in the booklets were taken by HKO's colleagues. The photographs not only able to capture the beauty of nature under different weather conditions, they also allow readers to have a deeper understanding of the atmospheric phenomena observed.
The booklets, at HK$16 each (HK$64 for the whole set), are also available for sale at the Hong Kong Observatory Resource Centre, the Publications Sales Unit of the Information Services Department and the Map Publications Centre, Kowloon. They can also be ordered through the online Government Bookstore at www.bookstore.gov.hk.

The Hong Kong Observatory Resource Centre is located at Units 2304-2309, 23/F Miramar Tower, 132 Nathan Road, Tsim Sha Tsui, Kowloon (telephone: 2926 8250).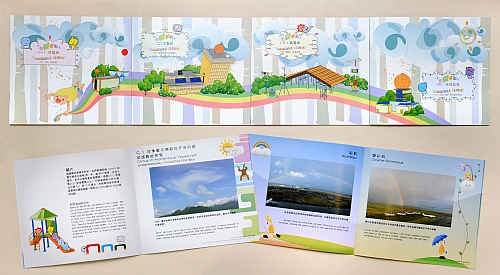 Figure 1 Front covers and selected inside pages of the "Changeable Clouds" booklets.