Direct-hit of Typhoon Nuri
Typhoon Nuri made a direct hit to Hong Kong and necessitated the issuance of the Increasing Gale or Strom Signal No.9 on 22 August 2008. It weakened into a severe tropical storm when the centre of Nuri's eye made landfall near Sai Kung in the late afternoon. It then made a mysterious turn towards the west, crossing Victoria Harbour and the northeastern corner of Lantau, and then turned northwestward to the Tuen Mun area. It passed to the northeast of Chek Lap Kok Island at about 20 km in the evening (see Nuri's track here).
At the airport, winds strengthened from the north in the morning of 22 August with the crosswind reaching a maximum of about 40 knots in the early afternoon. Winds weakened when the centre of Nuri moved close to Chek Lap Kok in the evening. However, winds strengthened again to 45 to 50 knots from the southwest afterwards with the southerly crosswind increased sharply at around 9 p.m., strengthening to 35 to 40 knots around midnight. Nuri weakened rapidly after crossing Hong Kong and winds moderated in the morning of 23 August.
Nuri brought serious disruption to the air traffic in Hong Kong where more than 400 flights were delayed or cancelled. As the typhoon came at the height of the peak season, the backlog passengers took a few days to clear and the airport operation was back to normal by 24 August.
During the passage of Nuri, there were scheduled flights transporting horses to their homeland after the Olympic Equestrian Event. Close liaison was maintained with the concerned airlines to update them with the latest weather assessments so as to facilitate their planning and decision making.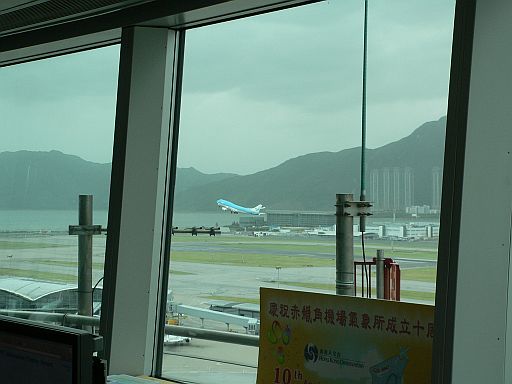 Fig.1: KLM flight transporting equestrian horses taking off at the airport in the late morning of 22 August 2008 when the crosswind was below the aircraft's operation threshold.

Fig.2: Crosswind landing of an aircraft at around 6:30 p.m. on 22 August 2008 when the northerly crosswind temporarily weakened.