Information on Terminal Thunderstorm Activities on ATIS
To bring pilots' attention to the presence of significant convection that could affect arriving and departing aircraft, weather cells and thunderstorm activities (TS/WX CELLS) in the approach and departure areas are provided to Civil Aviation Department for their incorporation into the ATIS as supplementary information. Take a real example. On 14 May 2013, the weather observer at the Airport Meteorological Office (AMO) spotted some convective echoes edging close on the weather radar (see Figure 1). The TS/WX CELLS message was then issued by the AMO at 10:02 a.m. when these convections were 30NM away from the airport. When the weather cells were about to affect the approach area, the ATIS was updated at 11:35 a.m. to show "TS 15 NM SW MOV NE" to inform both in-coming and departing aircraft of the situation (see Figure 2).

The TS/WX CELLS on ATIS was official launched on 7 February 2013. Please refer to the Hong Kong AIP GEN 3.5, "Meteorological Services", Section 9 for the detail information. The real time Hong Kong ATIS can be accessed here.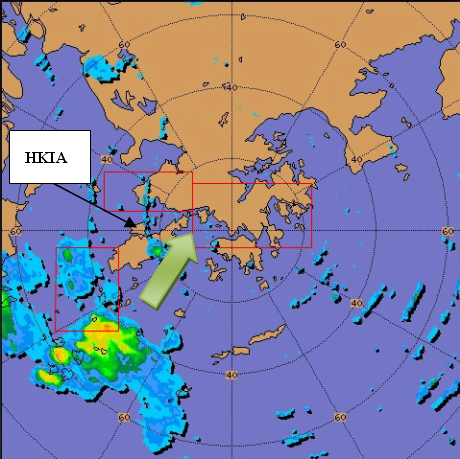 Figure 1 Radar image on 10:30 a.m. 14 May 2013 showed a cluster of echoes moved into the arrival corridor from the SW.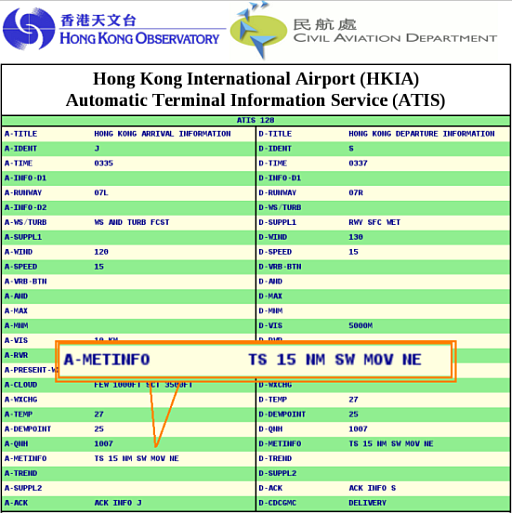 Figure 2 ATIS in the morning of 14 May 2013 reminded pilots of "TS 15 NM SW MOV NE".