Enhanced Weather Summary Page
The Weather Summary for HKIA Page accessible on AMIDS is to provide a comprehensive view on the latest weather situation over the Hong Kong International Airport as well as the Hong Kong Flight Information Region (HKFIR). To enhance our service by making the information more concise, the Weather Summary Page has been revamped in late March with the information grouped under following sections:
(i) The HKFIR Synopsis section (see Figure 1) will include, together with the simplified weather synopsis message, the key points recorded during weather briefings between HKO's duty aviation forecasters and CAD's Air Traffic Flow Management Division, on severe weather which may affect air traffic within HKFIR, particularly any significant convection in the next 6 to 12 hours.
(ii) The HKIA Forecast section (see Figure 2) will include, apart from the TAF, additional information including Windshear, turbulence, crosswind and probability assessment over the aerodrome to supplement the latest TAF.
(iii) The Outlook section will only cover any significant weather which is expected to affect HKFIR up to 48 hours after the valid period of the latest TAF.
(iv) The Alternative Scenario section will be included under tropical cyclone (TC) situations to provide alternative scenario on the weather at HKIA due to uncertainty in the track of the TC.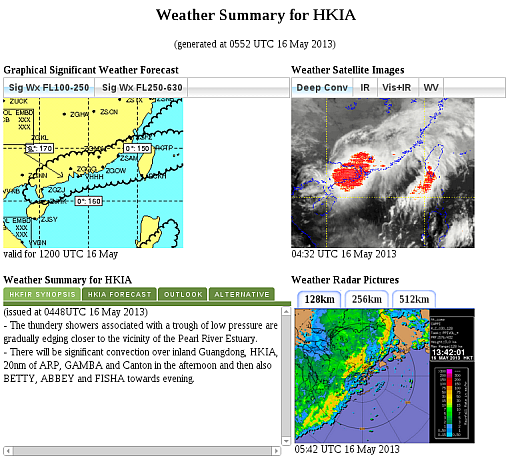 Figure 1 A sample layout of the Weather Summary Page showing HKFIR Synopsis.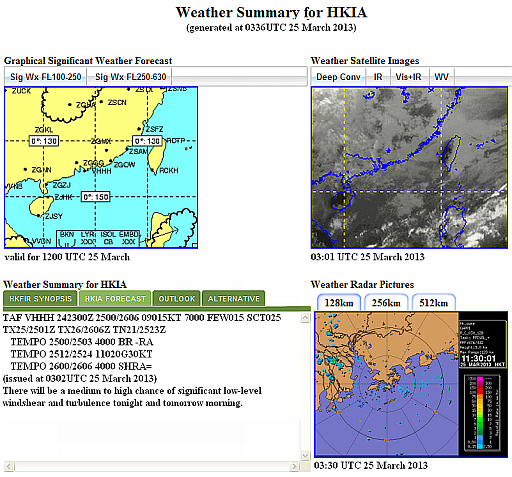 Figure 2 A sample layout of the Weather Summary Page showing HKIA Forecast.