Webpage for Significant Convection Monitoring and Forecast
A new webpage for "Significant Convection Monitoring and Forecast" has been developed on the AMIDS in support of air traffic flow management. It contains integrated displays of radar image, lightning location data and deep convection satellite product for monitoring the development of significant convection in the vicinity of the HKFIR, as well as significant convection forecast for the key air traffic control areas up to 12 hours ahead. Different colours (green/yellow/red) are used to indicate various levels of chance (low/medium/high) of having significant convection over the specified area and causing significant air traffic disruption. The forecast is normally updated every 3 hours. The webpage also contains 1-hour forecast movement of thunderstorms from the Aviation Thunderstorm Nowcasting System (ATNS) developed by the Hong Kong Observatory. The system generated hourly forecast is updated every 6 minutes. Please refer to the explanatory notes at the bottom right corner of the webpage for more details of the products.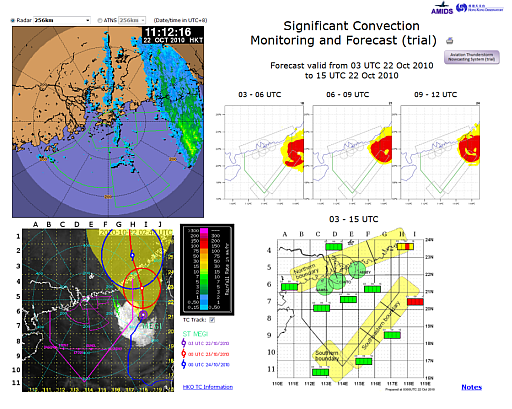 Figure 1 A sample layout of the webpage for significant convection monitoring and forecast.